Twin panda cub dies: National Zoo Panda Cubs
Published: August 27, 2015
Twin panda cub dies: National Zoo Panda Cubs, It was a sad day at Smithsonian's National Zoo: One of the newborn giant panda cubs has died. The smaller of the two cubs died Wednesday around 2 p.m., according to a statement from the zoo (via USA Today).
We are sad to report that the smaller of the two panda cubs has died. We will continue to provide updates on social media w/ #Pandastory.
– National Zoo (@NationalZoo) August 26, 2015
The larger of the twins, born Saturday to mom Mei Xiang at 5:34 p.m. local time, "appears to be strong and behaving normally." (When the late cub was born, it weighed just 3 oz., while its twin weighed 4.8 oz., reports the Washington Post.)
Twin births are rare among pandas, especially captive ones, so zoo workers were diligently cautious while caring for 17-year-old Mei Xiang and the newborns. Staff planned on rotating the cubs every four hours to assure each twin was cared for by Mei Xiang, who resisted those efforts.
On Tuesday, the zoo said she had the larger cub in her possession while the panda team cared for the smaller cub. "Mei Xiang has not been a willing participant in the panda team's efforts to switch the cubs since 2 p.m. yesterday afternoon," staff wrote on Facebook.
Haven't been able to swap cubs since 2p 8/24.Mei has larger cub.Smaller cub's behaviors are good;still high-risk time pic.twitter.com/FrEG2lYfEz
– National Zoo (@NationalZoo) August 25, 2015
Zoo workers first announced the pregnancy news last week, but they said that it was possible that she could be experiencing a pseudopregnancy. Mei Xiang had already given birth to two other cubs – Tai Shan, born in 2005, and Bao Bao, born in 2013 – but had also had six other false alarms during her stay at the National Zoo.
Even when Mei Xiang's water broke earlier on Saturday, the zoo maintained that they were "waiting and hoping for a healthy panda cub." When they first announced the pregnancy news, the zoo said that Mei Xiang might run the risk of miscarrying or reabsorbing the fetus back into her body.
It was originally reported that Mei Xiang had only given birth to one panda, but a second one emerged on Saturday. This is the third time in three years that Mei Xiang has lost one of her cubs.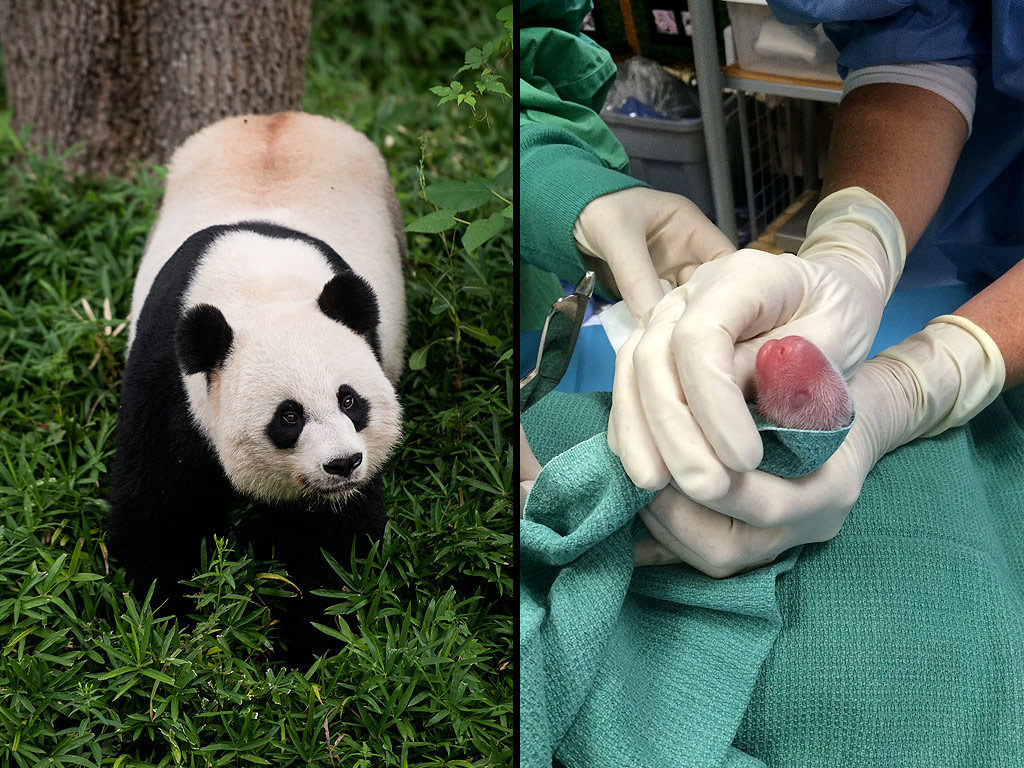 _________________________________________
Please feel free to send if you have any questions regarding this post , you can contact on