Trump slams model: Heidi Klum Donald Trump
Published: August 18, 2015
Trump slams model: Heidi Klum Donald Trump, Add Heidi Klum to the long list of people Donald Trump is slamming as he continues his presidential campaign.
In an interview with The New York Times on Saturday, the Republican frontrunner was questioned over his comments about Fox News host Megyn Kelly after the GOP debate, but insisted that he finds "women to be amazing."
"Sometimes I do go a little bit far," Trump, 69, admitted, and then added, "Heidi Klum. Sadly, she's no longer a 10."
But rather respond angrily to the businessman's diss, the supermodel and America's Got Talent judge posted a video on Twitter that showed she has a sense of humor.
In the clip Klum, 42, can be seen wearing a sign that says "10" while being photographed. A man wearing a Trump mask comes up to her and rips off the sign, revealing the number 9.99 written on her shirt.
"#TrumpHasSpoken #sadly #9.99 #NoLongerA10 #IHadAGoodRun #donaldtrump #HeidiTrumpsTrump #BeautyIsInTheEyeOfTheBeheld," the mom of four captioned the video.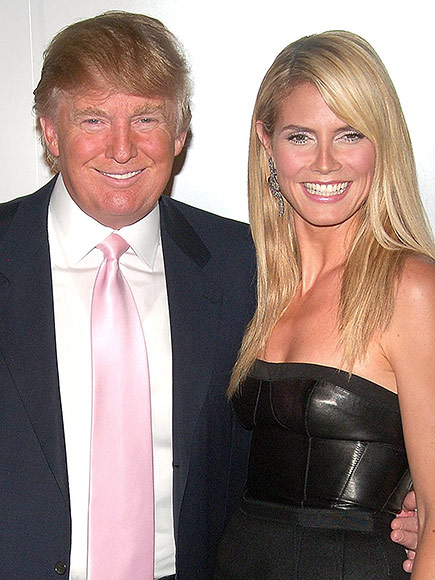 _________________________________________
Please feel free to send if you have any questions regarding this post , you can contact on