Tim Curry's rare appearance: Tim Curry Lifetime
Tim Curry's rare appearance: Tim Curry Lifetime, Tim Curry makes a rare public appearance at The Actors Fund's 19th Annual Tony Awards viewing party in Los Angeles.
Three years after suffering a stroke, actor Tim Curry made a rare public appearance at a Tony Awards Viewing Party in Los Angeles.
The 69-year-old actor, best known for his role as Dr. Frank N Furter in the 1975 cult classic, "The Rocky Horror Picture Show," appeared to be in good spirits as he was honored with the Actors Fund Lifetime Achievement Award.
Curry told Los Angeles magazine that he has been "doing well" and was "looking forward" to receiving the honor.
"I've done a few benefits for the Actors Fund and I think it's a marvelous organization. I hope not to have to use it," the British born actor quipped.
The Actors Fund helps with the cost and details of funerals and burials.
Despite suffering a stroke that left his speech compromised, Curry said that his sense of humor has helped him remain cheerful. "It's not tough to maintain," he told the magazine. "It is just part of my DNA."
Tim Curry as Dr. Frank N Furter in "The Rocky Horror Picture Show."
Curry first starred as the transvestite doc in the original 1973 production, continued it on Broadway and then played the role in the film that co-starred Susan Sarandon and Barry Bostwick.
As for the role that thrust him into stardom Curry says, "It's neither a blessing nor a curse. I was lucky to get it."
Curry found further success on Broadway when he was nominated for a Tony Award for the lead role in "Amadeus." And between 2004 and 2007, Curry played King Arthur in the musical, "Spamalot."
Theodore Bikel, Alfred Molina and Joe Morton were also honored with the same lifetime achievement award.
"It means that it just sort of solidifies the kind of work the American acting community has given me for years now," Curry said.
"It's very gracious of them, I think," he continued. " I was thrilled when they told me and I am thrilled now.'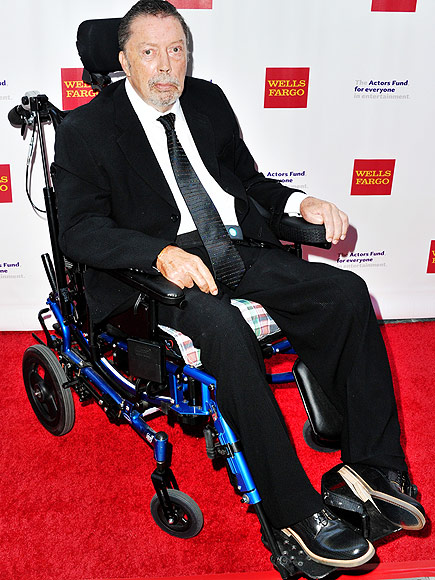 _________________________________________
Please feel free to send if you have any questions regarding this post , you can contact on