Teen's inspiring bikini pic: Isa-Bella Leclair Parkes-Weber
Teen's inspiring bikini pic: Isa-Bella Leclair Parkes-Weber, Three years ago, Isa-Bella Leclair's bikini photo was a simple memory from a family trip to Florida. But earlier this week, the snapshot became a body-positive message for people everywhere.
The 19-year-old college student wrote a personal essay earlier this week alongside an empowering bathing suit picture that revealed how her rare genetic condition, Parkes Weber syndrome, affected her body. In the shot, Leclair's right leg can be seen swollen to nearly twice the size of her left.
"Because I was born with the malformation, I had no other choice but to get used to people staring and asking me questions," Leclair penned in the essay, shared on a blog called The Lymphie Life, a web community focused on Lymphalexa, a side effect of Leclair's disease.
Her rare condition consists of having multiple abnormal blood vessels in a part of your body (for Leclair, it's her right leg). She was diagnosed at birth.
"This causes a huge red stain on my leg called a 'port-wine stain,' and the lymphatic system damage creates swelling," she explained in her essay.
"My condition doesn't define me and no way I will let it stop me from wearing a cute swimsuit or a cute dress. I don't fit in skinny jeans or fancy shoes so I have to find alternatives, but I always end up still feeling good about my body," she continued.
The confident message was received all over social media after the post was published Sunday, leaving the Ottawa resident feeling "overwhelmed and grateful."
Leclair tells PEOPLE, "I am feeling a tornado of emotions since my story has gone viral on the Internet and also recognize the responsibility that comes with being a role model."
The University of Ottawa student remembers the original snapshot fondly, recalling that she was "just a normal teen posting a photo album of her spring vacations" when it was originally taken back in 2012.
"My sister and I were at the beach and the sun was sitting really nice on the water so we decided to take a little photoshoot," she adds.
Now that the photo has received attention, she still doesn't mind the cyber stares or curiosity about her leg: "I'm very fortunate to have the possibility to inspire, but really everybody has. You just have to find a cause you believe in greatly and people who need a little extra light and guidance."
And Leclair says she plans to "continue to live life with a positive attitude."
"The hardest thing with living with PWS is living with the uncertainty of what is going to happen next and accepting that," says Leclair. "PWS is such a rare condition with next to no research, so you just have to treat it as it goes. It's important to just live in the moment and not worry."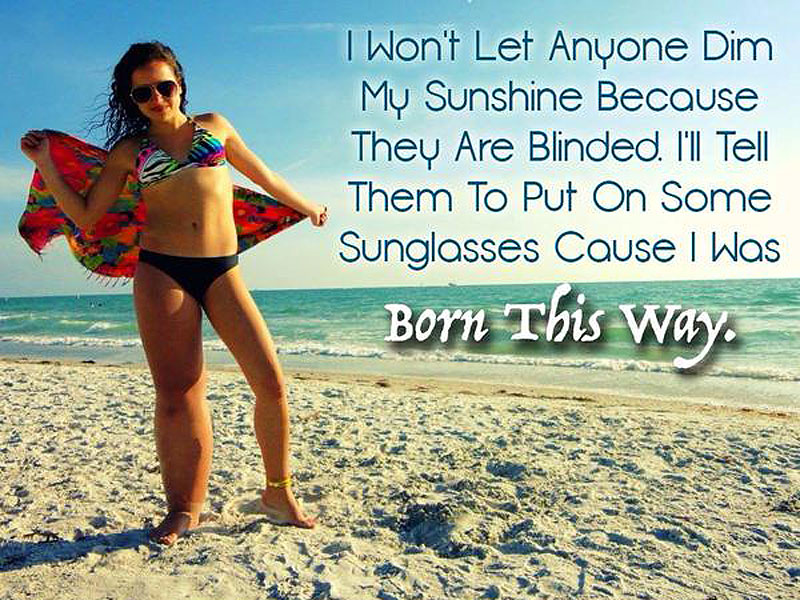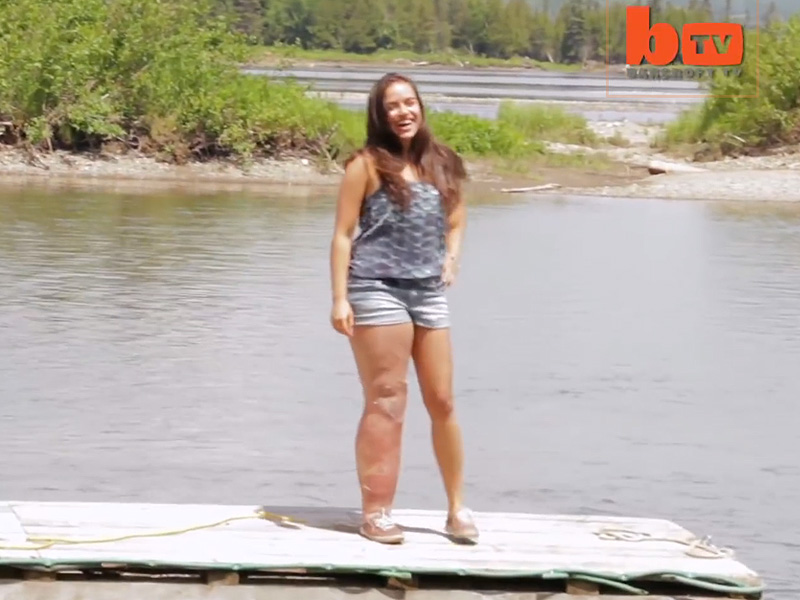 _________________________________________
Please feel free to send if you have any questions regarding this post , you can contact on