Surprise for Tony: Lady Gaga Surprises Tony Bennett
Published: August 3, 2015
Surprise for Tony: Lady Gaga Surprises Tony Bennett, Lady Gaga and Tony Bennett's globetrotting concert tour for their Grammy-winning album Cheek to Cheek came to a close on Saturday night, but not without a little cake!
In the final moments of the unlikely duo's last show at the Kennedy Center in Washington, D.C., Gaga surprised the jazz crooner with a special serenade and cake to honor his upcoming 89th birthday.
Gaga sang Duke Ellington's "I'm Beginning To See The Light" to a beaming Bennett as the sold out audience cheered. The 29-year-old then led the crowd in singing "Happy Birthday" to the New York City native.
The cake, created by Duff Goldman's Charm City Cakes, of Food Network fame, towered over both Gaga and Bennett. The multi-tiered dessert was a recreation of the cake originally created for President John F. Kennedy's birthday at which Marilyn Monroe famously sang "Happy Birthday Mr. President."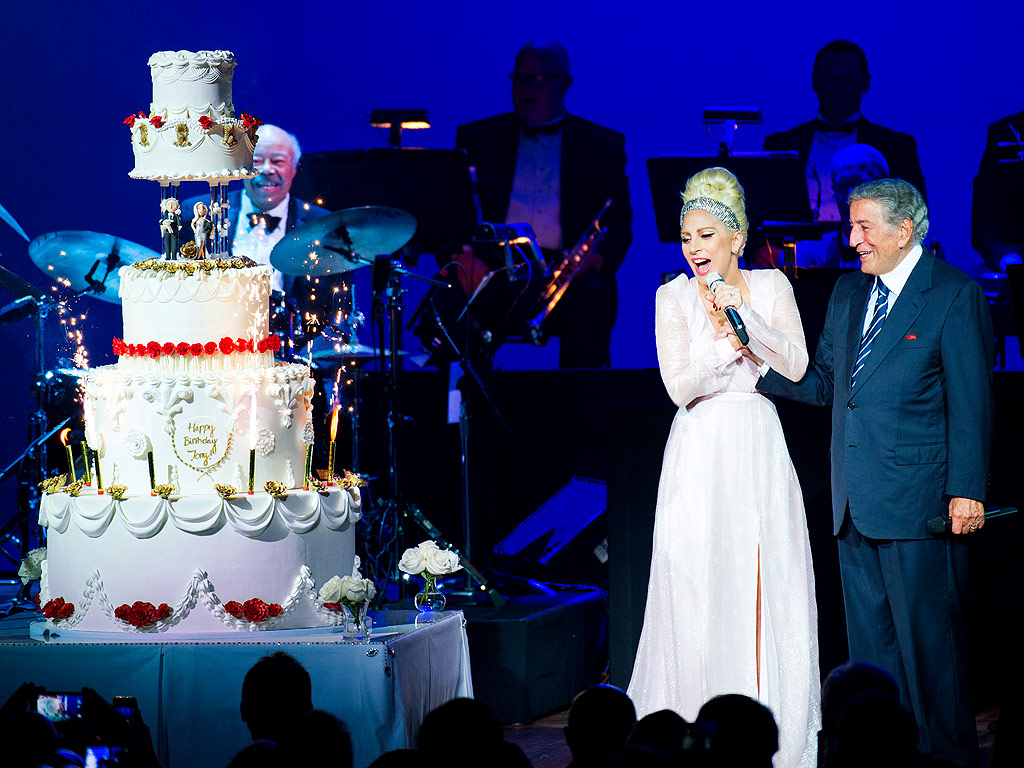 _________________________________________
Please feel free to send if you have any questions regarding this post , you can contact on