Star crashes wedding: Jeremy Renner Crashes Wedding
Star crashes wedding: Jeremy Renner Crashes Wedding, Jeremy Renner suited up for a little wedding action down South – although he wasn't exactly invited.
The Avengers: Age of Ultron star made a surprise visit to a couple's nuptials in Houston, Texas, over the weekend while he was in town for the Comicpalooza convention, the actor confirms to PEOPLE.
"There was a reception at the bar in the hotel I stayed in," he explains, adding, "I was approached by many people to take photos and I said that this is the bride and groom's special night, so out of respect I declined photos not to take away attention from the real stars of the evening."
Renner says he went so far as to hide "in the corner of the bar as to not draw attention and have a beverage after my day of work."
However, some photographic evidence of the 44-year-old's appearance was posted by TMZ, showing the actor sporting a dark suit jacket and chatting it up with a woman at the bar.
While he attempted to shy away from the spotlight, Renner tells PEOPLE, "I did enjoy conversations with many of the guests for about 15 minutes and went off to enjoy the sights of Houston for the night. I also shared my congratulations to the guests and the bride and groom."
And he's not the only A-lister who has provided a little unexpected star power to a couple's big day.
In March, singer Ed Sheeran popped up at a Sydney wedding to surprise the newlyweds with a performance of "Thinking Out loud" for their first dance. (Although the so-called crash, arranged by Australian radio show Kyle & Jackie O, was a little less impromptu than Renner's stunt.)
Tennis superstar Serena Williams served up a surprise for a couple in Miami beach last June after a friend of the groom's asked her to pose – while in a cheetah-printed bathing suit – with the married pair.
And in December, it was Adam Levine and Maroon 5 who spiced things up in Los Angeles, showing up uninvited to ceremonies around the city. It turns out the footage was compiled into the band's "Sugar" music video.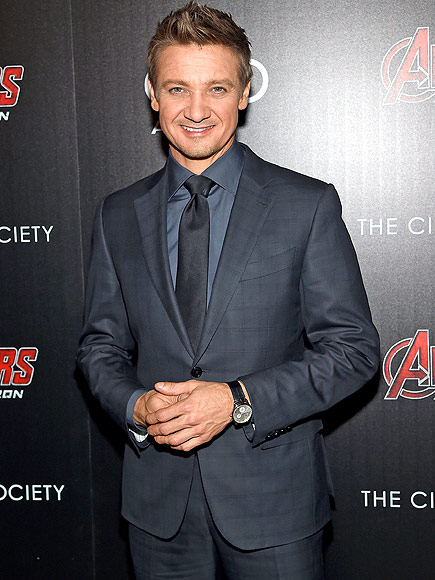 _________________________________________
Please feel free to send if you have any questions regarding this post , you can contact on