Star back with ex: Lily Collins Jamie Campbell Bower
Star back with ex: Lily Collins Jamie Campbell Bower, Blush-worthy, indeed! In a series of images posted to Instagram, actress Lily Collins hinted at a reunion with her ex- boyfriend Jamie Campbell Bower.
Collins and Bower, both 26, look blissful in a series of romantic selfies shared from London on the actress's profile.
"Happy is what happy does. 50 shades of blush #cloud9ispinkright?" she wrote of a snap where Bower sweetly kisses her cheek.
In another picture posted Wednesday, the pair shared a smooch for the camera.
"Life works in mysterious ways but when you find your inner glow is back and shining brighter, you know it's right," Collins said, subtly alluding to their rekindled romance.
The Mortal Instruments: City of Bones costars started dating in July 2012, shortly after Bower called off his engagement to Harry Potter actress Bonnie Wright. They initially ended their relationship in August 2013.
Collins first ignited rumors on Sunday when she shared an image of Bower's hand, showing off his signature skull finger tattoo and strumming a guitar. "Some things strike a chord so strong … that they leave a constant melody playing in your head," she wrote in two photos.
Later on Sunday, she posted several cheeky selfies with the actor, continuing the somewhat-poetic captions. "Sometimes it just is what it is," she said. "And what it is, is something quite beautiful."
Earlier this year, the actress was linked to Captain America star Chris Evans. A source told PEOPLE in March that she had been spotted making visits to Evans's Los Angeles home.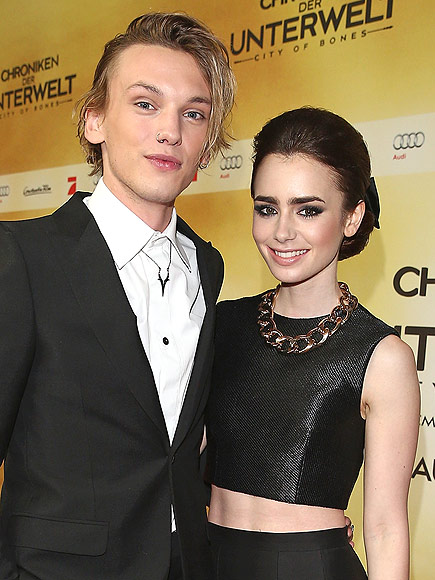 _________________________________________
Please feel free to send if you have any questions regarding this post , you can contact on