Singer kicked off flight: Crying Toddler
Singer kicked off flight: Crying Toddler, Traveling with a toddler is never easy, but for Canadian singer Sarah Blackwood, it became a nightmare when she was kicked off her flight because her 23-month-old son was crying.
Blackwood and her son had just boarded United Airlines flight 6223 from San Francisco to Vancouver on Wednesday when the toddler started to fuss.
"I was holding him in my lap and he was getting upset and crying really loud," the Walk Off the Earth singer tells PEOPLE. "It was just one of those days where I was trying my best to calm him down, but there's only so much you can do."
Her fellow passengers seemed sympathetic, but the staff, she says, was not.
"I was approached a few times by the two flight attendants on the plane, telling me to 'control my child.' They said I was his parent and I should know how to calm him down, and if I wasn't able to do that they would have to turn the plane around."
Blackwood, who is currently seven months pregnant, felt relieved when, less than 10 minutes later, her son fell asleep.
But apparently the damage had already been done.
The plane stopped taxiing and returned to the gate, and a flight attendant approached Blackwood and asked her to leave the plane.
"I don't like to make a big deal of anything; I don't like to make a fuss; I don't put up fights," the singer says. "I just said to her, 'Please don't do this.' "
"But she said, 'The staff doesn't feel safe on the plane with your son.' "
Although several of her fellow fliers stood up for her, she was nonetheless forced to leave.
As upset as Blackwood was in that moment, United Airlines' response to the incident has left her even "more appalled."
The company's partner SkyWest Airlines, which was operating Blackwood's flight on Wednesday, said in a statement to PEOPLE:
"The crew made the difficult decision to remove Ms. Blackwood and her child from the flight based solely on safety concerns. Despite numerous requests, the child was not seated, as required by federal regulation to ensure passenger safety, and was repeatedly in the aisle of the aircraft before departure and during taxi. While our crews work to make traveling safe and comfortable for all travelers, particularly families, the crew made the appropriate decision to return to the gate in the interest of safety."
"I'm more appalled now by the statement that they made, saying he was running around in the aisles, making him sound like a wild animal," Blackwood says. "We were in a window seat with a gentleman beside us. … My son wasn't even close to an aisle."
Blackwood takes comfort in knowing that her story has gone viral, and that it might make a difference in how airlines treat their passengers in the future. The social media-savvy singer took to Twitter on Wednesday night to express her anger over the incident, writing:
Just got kicked off a @united flight because my son was crying really loud. Stayed calm but overall #Discrimination #motherhaters @united
– Sarah Blackwood (@SarahBlackwood1) May 27, 2015
Apparently my little 2 yr old crying son was a big threat to @united UA6223.MY 2 YR OLD!A threat?!?! Kicked us off the plane @discrimination
– Sarah Blackwood (@SarahBlackwood1) May 27, 2015
Arrived in Vancouver. 5hr travel day turned in 2 a 12hr mess with @united. 7mnths pregnant, and kicked off a flight for crying 2yr old. Sick
– Sarah Blackwood (@SarahBlackwood1) May 28, 2015
Blackwood also shared several angry comments that her fellow fliers wrote on United's Facebook page.
One passenger on the flight, Paul William Moore, wrote, "Everyone on that flight was shocked at how unprofessional, unreasonable and insensitive a certain member of your staff acted!"
"What kind of flight attendants and pilot would do such a thing? Babies cry," wrote another passenger, Rick Collin. "Definitely not a health or security risk to anyone on the plane. Terrible."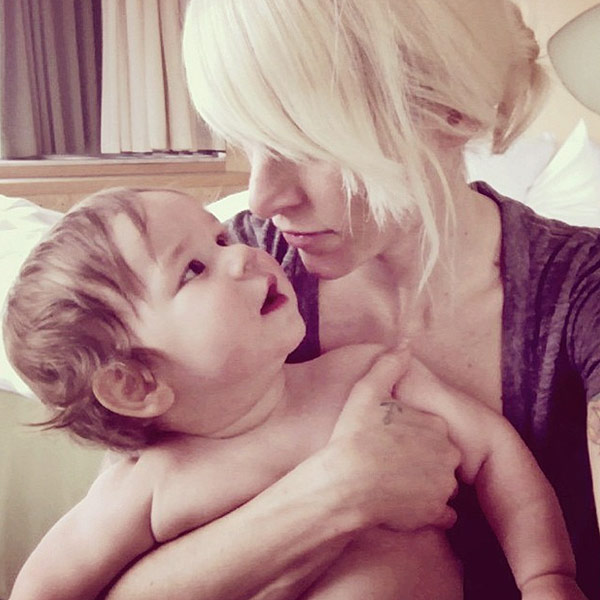 _________________________________________
Please feel free to send if you have any questions regarding this post , you can contact on