Rushed to hospital: Juicy J Hospital
Rushed to hospital: Juicy J Hospital, Rapper Juicy J was rushed to the hospital Saturday night before his scheduled show at The Fillmore in San Francisco.
The "Low" rapper tweeted an apology to his fans later that night, explaining he went to the hospital for shortness of breath.
I wanna apologize to my fans in San Fran I had to rush to the hospital I'm having shortness of breath I love you all pray for me
– juicy j (@therealjuicyj) May 24, 2015
A few hours later, Juicy J shared a photo of himself in Saint Francis Memorial Hospital on Instagram. He wrote that he hadn't been getting enough rest, but that it wouldn't put an end to his The Hustle Continues Tour.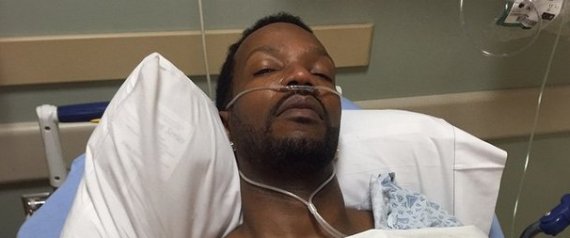 _________________________________________
Please feel free to send if you have any questions regarding this post , you can contact on