Rookie's big debut: Joey Gallo Joey Gallo MLB Debut
Rookie's big debut: Joey Gallo Joey Gallo MLB Debut, Nice first impression, Joey Gallo. The Texas Rangers say they promoted their 21-year-old mega prospect so that could play everyday, and not necessarily as a temporary fix while Adrian Beltre heals from an injury. Looking like much more than a temp Tuesday night, Gallo delivered in a big way during his major league debut, hitting a home run and driving in four runs in his first two at-bats against right-hander Jeff Samardzija. Gallo hit a long double in his third at-bat, in the fifth, just missing a second home run. The crowd at Globe Life Park (which included Gallo's mom and dad), gave him a series of ovations, including a curtain call after his homer.
Why did it take the Rangers two months to bring him up? Oh, probably something to do with salary arbitration in a few years. Super Two! Super Two-sday! Money is the root of all evil.
Gallo finished 3 for 4 with a walk, and the Rangers won 15-2. Gallo's home run came in the third inning, and it's time to watch it:
Distance on the Gallo HR: 418 ft. And, he set a franchise record for number of RBI in a debut with 4. #WelcomeToTheShow
— Texas Rangers (@Rangers) June 3, 2015
Gallo, a youth teammate of Bryce Harper and Kris Bryant in Las Vegas, was a consensus top 10 prospect in the majors before the season began. He hit nine home runs to go with a .314 batting average, .425 on-base and .636 slugging percentage at Class AA. Gallo has compiled 113 home runs in 330 career minor league games. He also has a penchant for strikeouts, with 478, but he also draws walks.
It's too bad Gallo can't bring home LaRoche as a souvenir instead of the ball. But what would you do with a LaRoche?
Two at-bats, two hits, four RBI. Efficient. Gallo's third at-bat didn't yield any RBI, but that's his teammates' fault for not getting on base beforehand. They will learn. He just got here.
He has totaled seven bases so far, and only 19 others since 1914 have performed at least that well in their respective major league debut. It's kind of a strange list. Among the others: J.P. Arencibia, Willie McCovey, Ken Caminiti, Starlin Castro, Kaz Matsui and Bill White.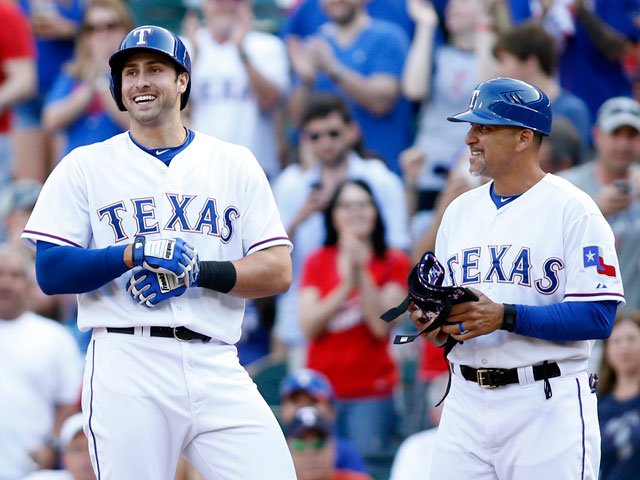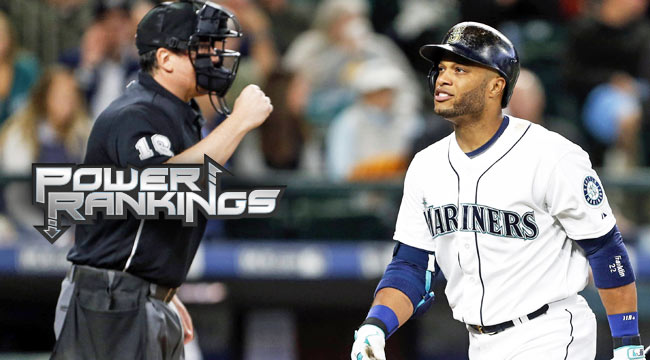 _________________________________________
Please feel free to send if you have any questions regarding this post , you can contact on