Prince set to wed model: Prince Carl Philip Sofia
Prince set to wed model: Prince Carl Philip Sofia, Sofia Hellqvist, the former reality TV star who is set to become a real-life princess when she marries Sweden's Prince Carl Philip on Saturday, was the picture of calm – and glamour! – as she arrived for her wedding-eve party on Friday.
As the couple walked along the red carpet to board the SS Stockholm, the bride-to-be – dazzling in an off-the-runway couture gown by Lebanese designer Zuhair Murad, a favorite of Jennifer Lopez and other Hollywood stars – shouted out, "It's a fantastic feeling!" when asked by the press how she was feeling.
Her statement seemed to match the mood among the many guests who arrived to take part in the one-hour boat trip to Friday evening's party venue.
"There is a kind of glamorous Hollywood atmosphere about it," Svenska Damtidning's royals reporter Margareta Gotthardsson tells PEOPLE.
The majority of the women wore long dresses in bright colors – especially red, which carries special significance in the Scandinavian country.
"In the Swedish tradition, if a woman wears red at a wedding, it means she has had a love affair with the groom," explains Gotthardsson. "But when a girl who has been in a reality show can get herself a prince, everything can happen. Fortunately they are modern people and do not cling too much to tradition."
Sofia's choice of gown was in line with her hair, which had been styled by her close friend, Lebanese-born celebrity hairdresser Marre Hitti – also among the guests.
Hitti and Hellqvist met in 2005 when both participated in the racy reality show Paradise Hotel. Hitti won and used his earnings to start his own hair salon in the fashionable part of Stockholm called Ostermalm, and he's now considered Sweden's most in-demand hairdresser.
"Everybody who is something in Stockholm goes to his salon," says Gotthardsson. He and Hellqvist "are very close friends, and apart from being a very nice guy, he is also loyal. He has never disclosed anything about Sofia and her relationship with the prince," she adds.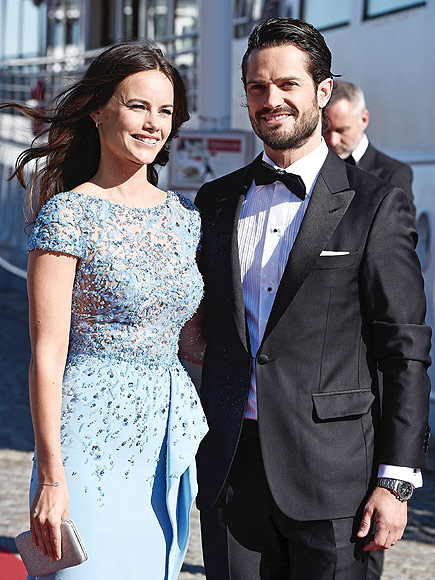 _________________________________________
Please feel free to send if you have any questions regarding this post , you can contact on