Photos: Jessica Simpson Shares A Sweet Shot With Her Kids
Published: August 19, 2014
Photos: Jessica Simpson Shares A Sweet Shot With Her Kids, Jessica Simpson shared a cute pic of her kids getting ready for bed on Friday.
"Nighty Nite," the newlywed, 34, captioned the black-and-white photo she posted on Instagram.
In the shot the singer, actress and fashion mogul can be seen wearing a hoodie as she snuggles with Maxwell, 2, and Ace, 13 months, who are swaddled in soft blankets.
Simpson, who married Eric Johnson in a romantic ceremony on July 5, enjoyed a honeymoon in Mexico before returning home to her babies, who'd stolen the show at her wedding.
Maxwell was a flower girl and Ace was the ring bearer at the nuptials held at the San Ysidro Ranch in Montecito, California.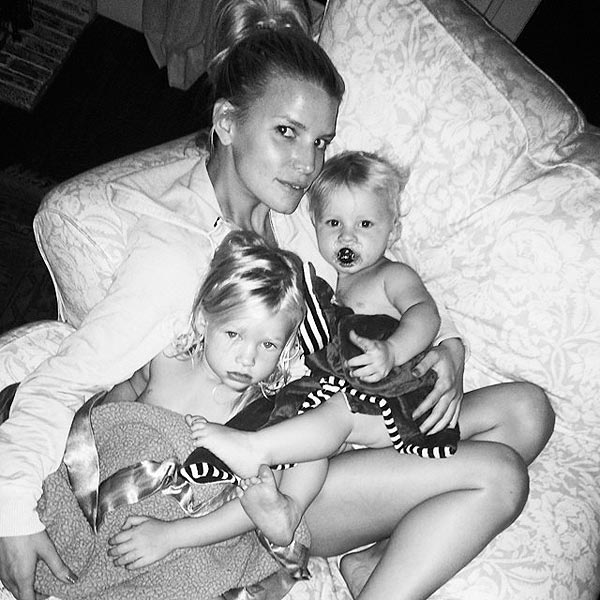 _________________________________________
Please feel free to send if you have any questions regarding this post , you can contact on