Orphaned moose tragedy: Orphaned Moose Killed
Orphaned moose tragedy: Orphaned Moose Killed, KHQ – Montana Fish, Wildlife and Parks Services are responding to criticism they received for shooting an orphaned moose calf. They say what they did was standard procedure. The orphaned young of deer, elk and moose are killed because there is a high chance they could carry diseases that are dangerous to humans.
While camping over Memorial Day weekend in Gallatin National Forrest near Yellowstone National Park, Josh Hohm found the calf, barely old enough to walk, standing over its lifeless mother and stillborn twin. The calf was crying and ran right up to Hohm, nudging him with his head. Hohm said the moment felt like it was out of a movie as he tried to comfort the calf, giving him a hug. He even snapped a heartwarming photo, embracing the helpless calf.
Thinking he was doing the right thing, Hohm called Montana Fish, Wildlife and Park Service hoping they would be able to help the calf. As soon as Hohm left the are though, the calf was shot dead. Montana FWP then detonated all three carcasses to prevent grizzly bears coming too close to the campgrounds.
Hohm is not the only one upset by what happened to the helpless calf. Montana FWP have responded to the criticism saying they had no choice but to kill the calf as it is standard procedure in order to prevent the spread of diseases commonly carried in moose that can be dangerous to humans. They also said the nursing calf needs the colostrum from its mother's milk to build up its immune system and without that, it would surely get sick and die. Considering all of this, Montana FWP said shooting the calf was really more of a mercy killing, as they were saving the calf from starvation and suffering in the future.
Hohm said he's just upset that nothing was done to determine if the calf even had a disease and no effort was made to feed it.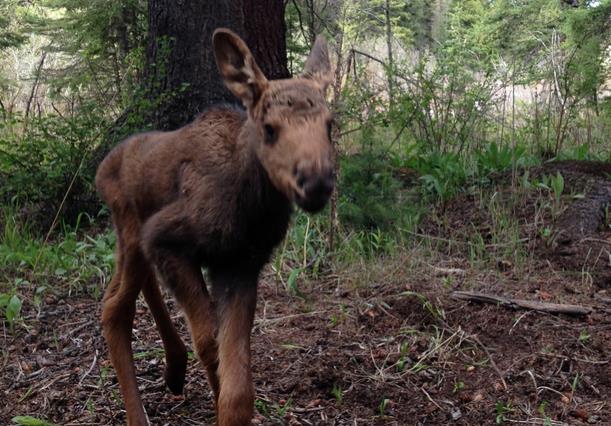 _________________________________________
Please feel free to send if you have any questions regarding this post , you can contact on