Model mom channel 'Baywatch': Bella Hadid Mom
Published: August 4, 2015
Model mom channel 'Baywatch': Bella Hadid Mom, There may be a 33-year age difference between Bella Hadid and her mom Yolanda Foster, but the famous ladies look just like twins in a new snap on social media.
Hadid, 18, whose big sis is Gigi Hadid, lounged by the pool with her mother – both wearing matching one-piece swimsuits – in the new photo shared via Instagram Saturday.
Both models (Foster former, Hadid current) leaned their backs toward each other in low cut suits, each in a different shade of red.
In the background of the crystal clear pool are palm trees and well groomed shrubbery.
"Mommy n meee day," wrote Hadid. "Home is when I'm with you."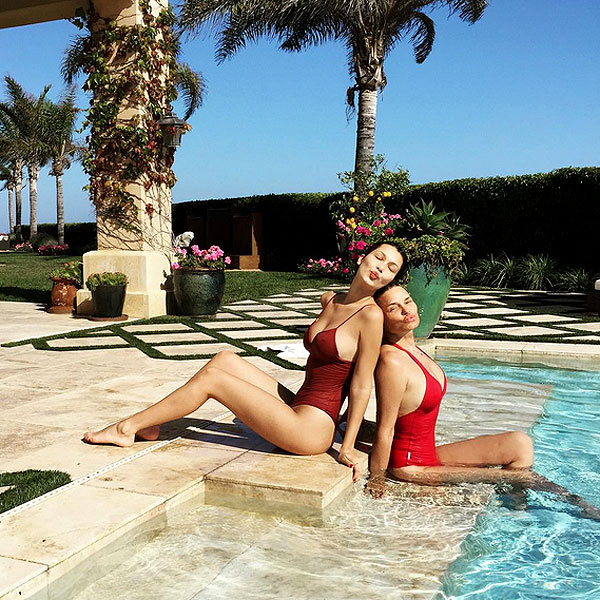 _________________________________________
Please feel free to send if you have any questions regarding this post , you can contact on