'Mad Men' star engaged: Alison Brie and Dave Franco
Published: August 25, 2015
'Mad Men' star engaged: Alison Brie and Dave Franco, Dave Franco and Alison Brie are tying the knot!
Franco and the 32-year-old Mad Men star are now engaged after more than three years of dating.
The news was first reported by E! Online, and a rep for Brie confirmed the engagement to PEOPLE.
On Monday night, Brie sported her (sizeable) engagement ring Monday night at a screening of her new movie Sleeping With Other People.
PEOPLE has also exclusively confirmed that Brie's sparkler is the work of Southern California jewelry designer Irene Neuwirth. It's a one-of-a-kind rose gold ring set with a rose-cut diamond and a diamond pave.
In the film, slated for a Sept. 11 release, Brie plays Lainey, a serial cheater who tries to maintain a platonic relationship with her womanizing friend Jake, played by Jason Sudeikis.
It seems Brie has no commitment issues off of the big screen, though. She and Franco, 30, (whose big brother is James Franco) have reportedly been dating since early 2012, although they have generally kept their relationship private.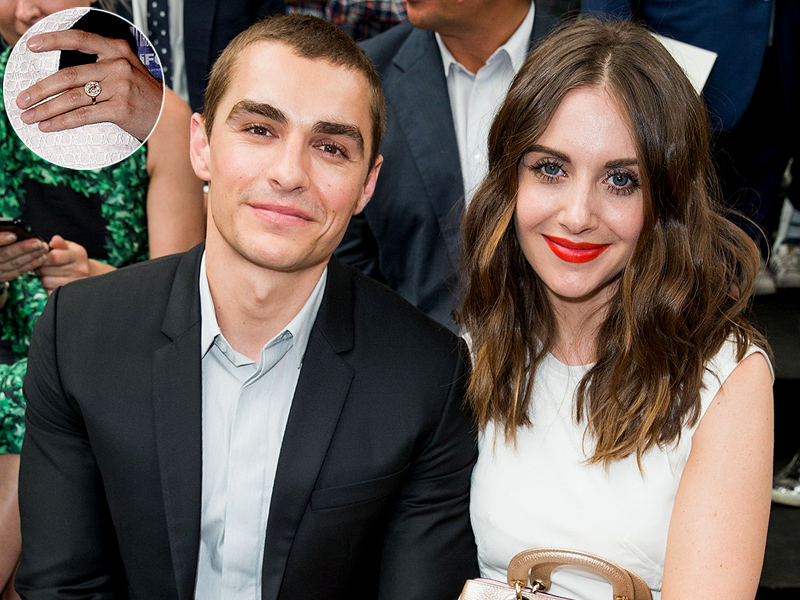 _________________________________________
Please feel free to send if you have any questions regarding this post , you can contact on