Kim Richards' Sister Proud
Kim Richards' Sister Proud, Kathy Hilton could not be more proud of her sister, Kim Richards, after the reality star entered rehab last month.
"She's great. She's doing really, really well" Hilton told reporters at the Ovarian Cancer Research Fund's 2nd Annual Super Saturday event, sponsored by FIJI Water, in Los Angeles.
"I'm very proud of her," Hilton said. "She decided on her own to go."
The Real Housewives of Beverly Hills star checked into rehab after she was arrested on April 16 and charged with public intoxication, trespassing, resisting an officer and battery on a police officer.
Richards, 50, admitted to Dr. Phil McGraw that she suffers from alcohol addiction, adding, "I just want to do the right thing, and I want to be the strongest I can be."
The RHOBH star briefly left rehab this week to attend to her daughter Brooke Brinson's bridal shower.
"Kim is so excited for her daughter's wedding next weekend. She wouldn't miss it," a source close to Richards told PEOPLE.
Though Hilton is unsure if Richards will be a part next season's RHOBH, she admits that the show has been good for her. "I think the show has been really great," Hilton said. "I mean she's a professional. She's an actress. But this is real."
"Kim needs to learn the tools to cope when there is something that's upsetting," Hilton added. "You have to learn to use the tools to not fall off the wagon."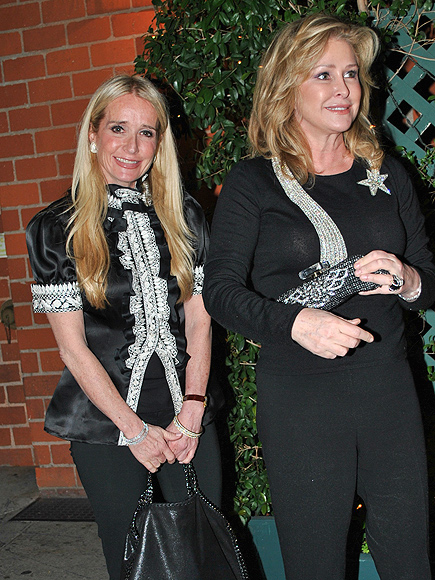 _________________________________________
Please feel free to send if you have any questions regarding this post , you can contact on