Joyce Mitchell Husband 'shocked'
Joyce Mitchell Husband 'shocked', The husband of Joyce Mitchell, the woman accused of helping two murderers escape a maximum security prison in upstate New York, feels betrayed, lost and is "looking for his life again," according to his attorney.
Lyle Mitchell had no clue his wife was involved in the elaborate prison break when the couple were first questioned by police, said his attorney Peter Dumas.
Only two days after the escape did Lyle Mitchell realize "that something is going on here" and confront his wife, who warned him that the escaped men had been plotting to kill him, Dumas said.
The inmates "had a plan to do harm to Lyle. She doesn't agree with that. She doesn't want Lyle hurt, and I think that some threats were made to her from the inmates at that point," the lawyer said.
Joyce Mitchell, a prison tailor shop instructor, is now behind bars. She has pleaded not guilty to the two charges against her, a felony charge of promoting prison contraband and a misdemeanor charge of criminal facilitation.
She is accused of sneaking hacksaw blades, chisels, drill bits, a punch and other contraband into the convicts' hands.
But the tools did not come from Lyle Mitchell's garage, according to Dumas, who said his client did an inventory and found none were missing.
"Apparently what he believes is she got them at the store," he said.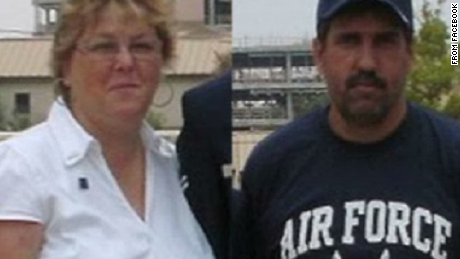 _________________________________________
Please feel free to send if you have any questions regarding this post , you can contact on