'I would never steal': Robin Thicke Lawsuit Blurred Lines
'I would never steal': Robin Thicke Lawsuit Blurred Lines, Robin Thicke has been lying pretty low for the past few months, but he's finally ready to talk about the ordeal surrounding his megahit, "Blurred Lines."
The funky tune, which featured Pharrell Williams and T.I., stirred up quite the controversy when it was released in 2013. Many found the lyrics and accompanying video (which made Emily Ratajkowski famous) suggestive and "rapey," claiming it promoted a "worrying attitude towards sex and consent."
Then the song and its creators became the subject of a major lawsuit, which didn't help change the public's opinion. Thicke and Pharrell Williams sued Gaye's estate in a preemptive move to block a lawsuit from Gaye's family claiming they copied his song "Got To Give It Up." Then, two of Marvin Gaye's children responded by suing Thicke and Williams for copyright infringement.
Things got messy, to say the least, but now, the 38-year-old American-Canadian singer has come out saying he "would never steal."
In an interview with the New York Times, Thicke explains, "I know the difference between inspiration and theft. I'm constantly inspired, but I would never steal. And neither would Pharrell."
He continues, "As a songwriter, you're obviously trying to create a brand-new feeling that comes from your heart. But you can't help but be inspired by all of the greatness that came before you."
Thicke admits to being "careless" during the trial, as he was going through a very messy public divorce with his former wife, Paula Patton.
"My personal issues were all that mattered to me at the time. That's why I use the word 'careless' to describe my attitude at the time. Obviously, I didn't give my all to the trial. It simply wasn't as important to me as what was going on in my personal life."
Thicke and Williams ultimately lost the case and the jury awarded Gaye's children $4 million in damages plus $3.4 million in profits the two artists had made from their copyright infringement. They went on to appeal the case.
Thicke notes the verdict could have a negative effect on the music industry as a whole, saying, "If the verdict holds up, I believe that it will have a ripple effect on the arts and the industry in general. I mean, if you made the first superhero movie, do you own the concept of the superhero?"
"I sure hope it comes out a different way for Pharrell and me, and also for the future of creativity. You know, there are friends of mine, other musicians, that have spoken out publicly about this, about the injustice of the decision. Adam Levine, John Legend, Stevie Wonder. Unfortunately, they're not on the jury."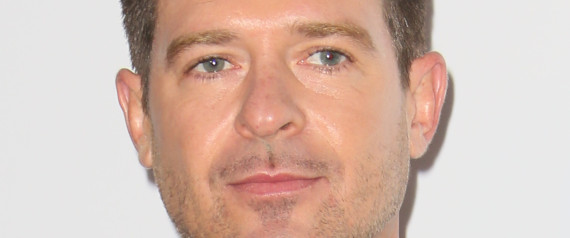 _________________________________________
Please feel free to send if you have any questions regarding this post , you can contact on