Hayek poses topless: Salma Hayek Allure
Hayek poses topless: Salma Hayek Allure, Get ready to pull your jaws off the floor, Salma Hayek fans. The actress-producer dolled up and posed nearly nude for the August issue of Allure, her beauty look kept minimal with eyeliner, rosy cheeks and soft curls framing her face.
"I got to work with the wonderful Patrick Demarchelier, and he always tries to do the minimum clothes possible," Hayek explained in a behind-the-scenes video from the photo shoot. "I kept my pants on though."
(She told PEOPLE in June that she'd always rather show off a little cleavage than leg!)
She added that the sexy final product, "looked very nice" and "doesn't look vulgar."
Though the 48-year-old appeared confident as ever while striking poses topless for the shoot, she hinted there may have been a shred of shyness within.
"I was very nervous and I think I looked very uncomfortable at the beginning," she told the magazine. "I mean, you can't see anything. Don't get excited!"
Hair and makeup is about as far as the Frida star will go when it comes to beautifying herself.
Salma Hayek on the cover of Allure August 2015
"When I was young, they tried to sell me on the idea [of Botox]: 'If you do it now, then you won't get the wrinkles,' " Hayek said. "And thank God I didn't do that."
Hayek also took a trip down memory lane in the video and reviewed some of her red carpet looks throughout the years – some good, some not so good, she admitted. But peeking through her personal time machine, Hayek pointed out the major pro of being a woman.
"I think we change, and that's part of the beauty of being a woman," she explained. "We get to be our own canvas every day when you wake up."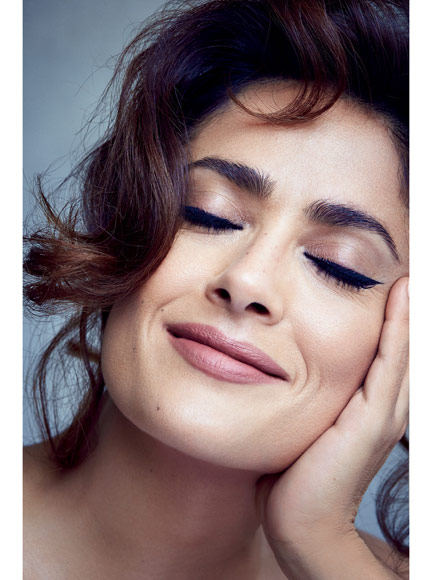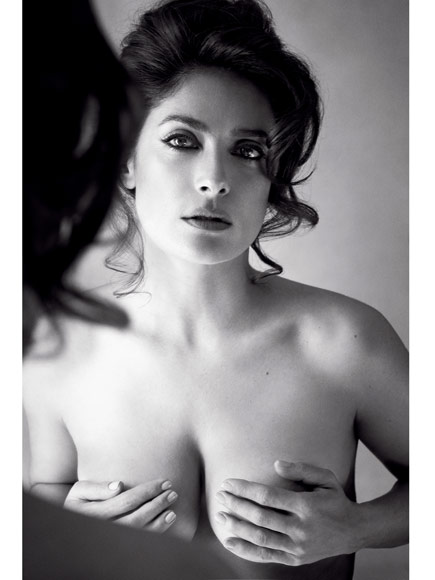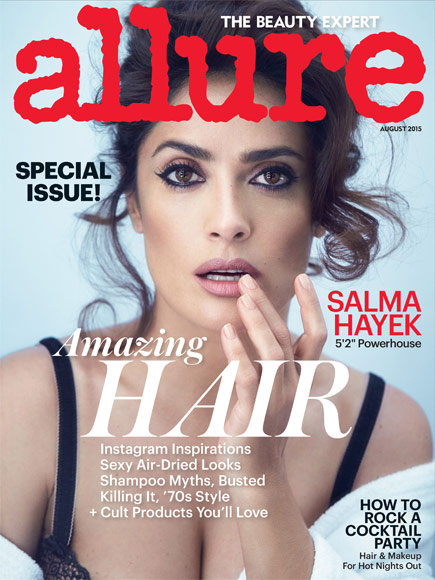 _________________________________________
Please feel free to send if you have any questions regarding this post , you can contact on