Guy Ritchie marries: Guy Ritchie Married Jacqui
Guy Ritchie marries: Guy Ritchie Married Jacqui, Guy Ritchie and Jacqui Ainsley have made it official at long last. The British film director, 46, wed longtime fiancée Jacqui Ainsley, 33, Thursday in front of A-list guests including David Beckham and Brad Pitt.
The pair, who got engaged in 2012, exchanged vows on the grounds of Ashcombe House, the pair's posh country home in Wiltshire, England – with guests "glamping" in a row of upscale tents erected in the grounds. The bride was resplendent in a wedding dress by Phillipa Lepley, her hair decked out with a garland of flowers.
Ritchie previously shared the house with his first wife, Madonna, and received it as part of their divorce settlement in December 2008.
Beckham led the tributes to the couple prior to their ceremony on Thursday.
"What a beautiful day today is going to be," the soccer star-turned model captioned a photo of the pair on Instagram shortly before the big event.
"I want to wish my mate and his beautiful bride an amazing day where friends and family come together to celebrate what they have and are going to create together over the years to come… Have an amazing day you two… Oh and by the way don't miss Man from U.N.C.L.E. .. Proud to have played a small part."
The wedding setup at Ashcombe House
Ritchie and his new bride have been dating since 2010. They have three children together: Rafael, 3½, Rivka, 2½ and Levi, 13 months.
Ainsley has also been chronicling the lead-up to the wedding on Instagram – including a shot of her backside sporting a white bikini bottom emblazoned with the words "Mrs Ritchie."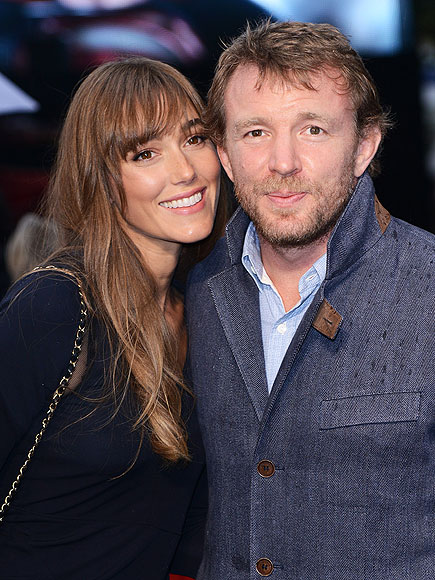 _________________________________________
Please feel free to send if you have any questions regarding this post , you can contact on