Fan Dies at Bengals Game: Fan Collapses During Game
Published: October 5, 2015
Fan Dies at Bengals Game: Fan Collapses During Game, A football fan from Missouri died on Sunday after collapsing in a bathroom at Paul Brown Stadium during the Bengals' 36-21 win over the Chiefs.
According to the Cincinnati Enquirer, the incident was reported to authorities sometime in the second half, just after 3 p.m ET.
After the man was discovered, paramedics tried to revive him at the stadium, but when that didn't work, the unidentified male was taken to a local hospital, where he later died.
A Bengals spokesman told the Associated Press that the fan, who was from Springfield, Mo., had a pre-existing medical condition.
Authorities aren't identifying the man until his family has been notified.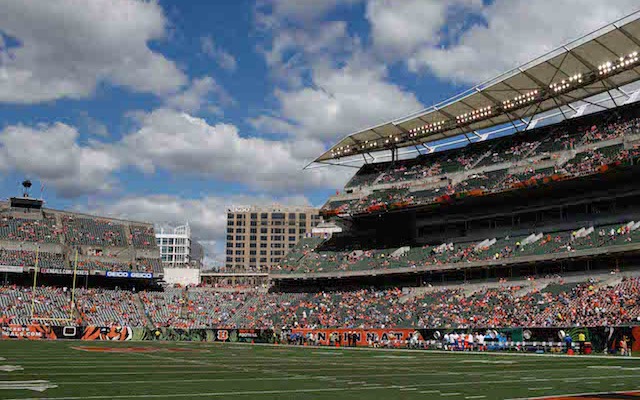 _________________________________________
Please feel free to send if you have any questions regarding this post , you can contact on