Escaped Inmate Kills Woman
Published: August 1, 2015
Escaped Inmate Kills Woman, An escaped inmate killed a woman in her home before he was captured, according to authorities in western Pennsylvania.
Police said inmate Robert Crissman "walked away" from the Armstrong County Jail on Thursday morning and killed 55-year-old Tammy Long shortly after his escape.
Crissman, who was in jail for nonviolent offenses, is now charged with murder; theft of a gun, two trucks and a TV set; and aggravated assault on a police officer, Armstrong County District Attorney Scott Andreassi said at a Friday news conference.
Andreassi said Crissman was delivering morning breakfast trays at 6:35 a.m. Thursday when he escaped and walked to a home within sight of the jail.
Andreassi said the home was occupied by Long and her companion, Terry Slagle, who Crissman knew.
"They were familiar to the point where he was allowed in voluntarily," Andreassi said, adding that Slagle has been very cooperative with the investigation.
Once inside the home, authorities said, Crissman beat and strangled Long. He allegedly stole a truck and spent roughly a day on the run, never getting farther than 12 miles from the jail.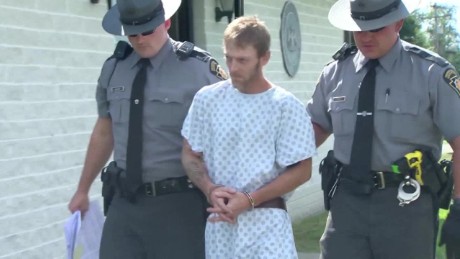 _________________________________________
Please feel free to send if you have any questions regarding this post , you can contact on