'Entourage' star's weight loss: Jerry Ferrara Weight Loss
'Entourage' star's weight loss: Jerry Ferrara Weight Loss, The original Entourage gang is back for the hit show's transition to the big screen, but at least one of the guys looks a lot different than he did in the HBO series' early years.
Jerry Ferrara is reprising the role of Turtle, and Vincent Chase (Adrian Grenier) and the gang won't be able to make any jabs about his weight anymore.
The actor, 35, revealed a slimmer frame while promoting the film, but he's actually been toning up since before the show went off the air.
"During season six, about three months shy of my 30th birthday, I had to take a physical," he told New You magazine in May. "I passed the exam, but I weighed about 200 pounds and I'm 5'7″. It's hard to carry 200 pounds on that frame."
Ferrara's doctor warned him that his weight could potentially pose a health risk down the line.
"It might have been a scare tactic, but it was simply put, and I listened," he said.
His progress was slow at first, as he initially began a habit of yo-yo dieting.
"A friend's wife, who is a nutritionist, drew up a simple diet. I followed it for three days, then had a meltdown and almost gave up," Ferrara revealed. "I started again and then had a 20-day streak. Then I gave up again. I got another 20 days and this time it stuck."
Ferrara then lost about 40 lbs. in the course of 10 months.
"What happened then was a whole lifestyle change," he told the magazine. "I devoted myself to working out, quit smoking, committed to an annual physical."
Not only was it advantageous to his health, but to his acting career as well.
"I was cast as Gabrielle Union's love interest [in Think Like a Man Too]. I had to prove to an audience I could actually get her! That was not going to happen before."
Ferrara now has a routine weight loss regimen for maintaining his trimmed-down physique.
"I play basketball one night a week, box one day a week, and do some weight training on my own," he said. "My girlfriend Breanne [Racano] and I run errands on foot. I also insist on a recovery day to do nothing. I also believe in Epsom salts baths."
Ferrara first shocked fans with his weight loss (and ripped arm muscles!) after he posted photos of himself working out last summer.
"I was 23 when the show started. I had a lot of growing up to do in my personal life," Ferrara recently told PEOPLE. "I think my character was a late bloomer, and I think I was, too. It's still an ongoing process. It's not even close to done."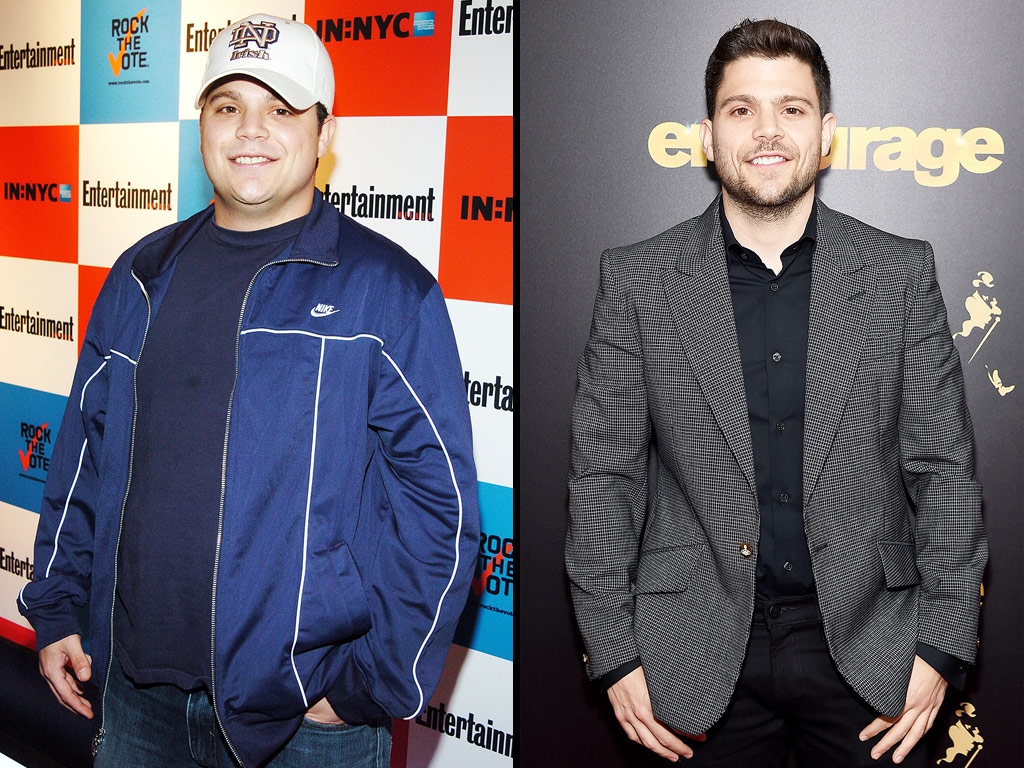 _________________________________________
Please feel free to send if you have any questions regarding this post , you can contact on