Controversial comment: Mike Huckabee Israel
Controversial comment: Mike Huckabee Israel, Presidential aspirant and former governor of Arkansas Mike Huckabee joined Breitbart's editor-in-chief Alexander Marlow in an interview on Saturday.
Appearing on Breitbart News Saturday, the governor demonstrated his keen ability to articulate conservative principles and values-a likely reason why he enjoys the highest favorability ratings of all GOP candidates running for president in 2016.
Governor Huckabee didn't pull any punches when talking about Obama's Iran nuclear deal: "This president's foreign policy is the most feckless in American history. It is so naive that he would trust the Iranians. By doing so, he will take the Israelis and march them to the door of the oven. This is the most idiotic thing, this Iran deal. It should be rejected by both Democrats and Republicans in Congress and by the American people. I read the whole deal. We gave away the whole store. It's got to be stopped."
Modestly, Huckabee acknowledges that his high favorability rating is good news. "People don't vote for someone they don't like. So I just got a make sure I don't start doing stuff that make people stop liking me," he chuckled.
Marlow, who hosts the program airing on Sirius XM Patriot radio channel 125 on Saturday mornings, asked Huckabee, "What are conservatives fighting for in this race?"
Huckabee answered that he believes the biggest mistake conservatives make is they speak like they are talking "to an assemblage of people in the corporate board room on Wall Street." Instead, he explained that conservatives need to convey a simple message of "conservatism, limited government, more local government, lower taxes, and less regulation to people who sweat through their clothes everyday and have to lift heavy things to make a living."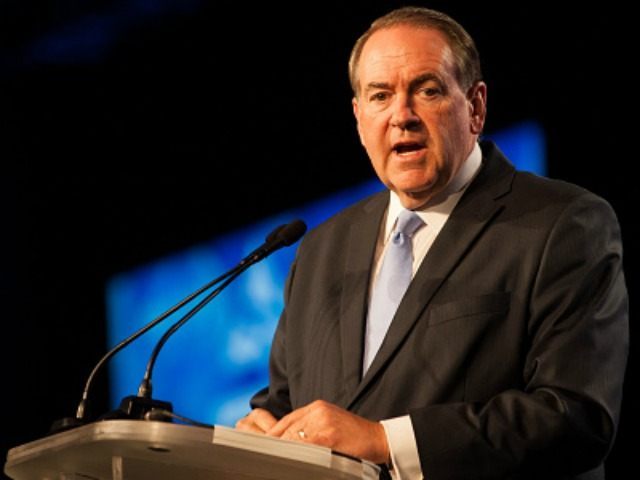 _________________________________________
Please feel free to send if you have any questions regarding this post , you can contact on