Contemplated suicide: Holly Madison Suicidal
Contemplated suicide: Holly Madison Suicidal, Holly Madison contemplated drowning herself in the bath at the Playboy Mansion in the depths of her despair as Hugh Hefner's No. 1 girlfriend, she reveals.
From a modeling wannabe from Oregon to sleeping next to the Playboy magnate – "a man who was old enough to be my grandfather" – Madison details what really went on behind the gates of the fabled mansion in her new book Down the Rabbit Hole: Curious Adventures and Cautionary Tales of a Former Playboy Bunny, out June 23.
Her "misery" became so all-encompassing that in the tell-all, Madison, 35, recalls lying in a bath in 2002 and pondering: "If I just put my head under water and take a deep breath in, it would all be over."
While to the outside world Hef's seven girlfriends led an "incredibly glamorous" life, Madison says instead they were "vacant" and going through the motions, admitting that life at the Mansion was not what she had ever expected.
"Everyone thinks that the infamous metal gate was meant to keep people out. But I grew to feel it was meant to lock me in," she says.
Describing a world of bitching and backstabbing, where Hefner, now 89, pitched his girlfriends against each other for the "drama," Madison reveals just how unhappy she was.
Unhappy with her appearance, Madison underwent a nose job, revealing how even the most beautiful of the Playboy girls ended up insecure about their bodies.
All that was left, she says, was her attempt to try to stay afloat in Hefner's "twisted world."
Until one night, Madison recounts, when she found herself in the bath, thinking, "Would anyone even miss me?"
She tells how the "depths of my own depression" had led her down a dark path and there was no light at the end of the tunnel.
"Maybe it was the pot and the alcohol, but drowning myself seemed like the logical way to escape the ridiculous life I was leading."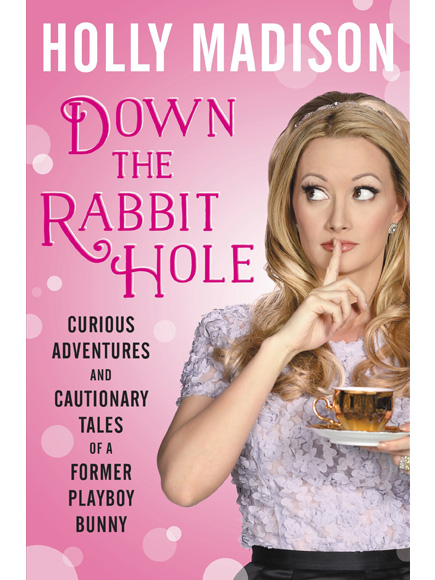 _________________________________________
Please feel free to send if you have any questions regarding this post , you can contact on