Comments Off on Lightning strikes kill 22: Andhra Pradesh Lightning
Lightning strikes kill 22: Andhra Pradesh Lightning, At least 20 people were killed after lightning struck different parts of Andhra Pradesh as heavy rain lashed the state of Sunday.
The incidents occurred in Krishna, Guntur, East Godavari, Prakasam and Nellore districts.
Chief Minister N Chandrababu Naidu announced ex-gratia of Rs 4 lakh to each of the victim killed in lightning.
Six persons were killed in Prakasam district, five in Nellore district, four in Krishna district, two each in Guntur and East Godavari districts.
In Prakasam district, six persons, including three women, were killed while four others were injured when they were struck by lightning in separate incidents.
Out of the six victims, two women died when the bolt struck them when they were working in a cotton field while rest of the victims included two farmers from Channareddypalli and Muppalla villages, and a 27-year-old man from Chavatapalem, said District Revenue Officer Noor Basha Kashim.
Another victim, a borewell operator, died in Vemulkota village, added Markapur sub-inspector of police A Venkateswarlu. In Nellore district, five people died after they were struck by lightning, SP Gajarao Bhupal said.
His deputy Tirumaleshwar Reddy said the deceased included a father-son duo who were struck by bolt in Venkatachalam mandal under Nellore rural sub-division.
In Krishna district, four agricultural labourers, including a woman, were killed when lightning struck them while they were working in open field, said District Revenue Officer (DRO) Saibaba.
They are identified as Siva (24), Sarojini (35), Giri (55) and Gunju Jangalu (38). In Guntur district, two persons died after they were struck by the bolt while working in agricultural field.
They are identified as Bandaru Ananda Rao (54) and Rambabu (46). In Guntur, women cricketers of Andhra Pradesh and Tripura had a miraculous escape when lightning struck ACA stadium in afternoon where they were playing a match.
The cricketers rushed out from the ground and took shelter in the ACA Academy building. A tree outside the building caught fire after it was hit by bolt.
In East Godavari district, B Surayakantham (60) of Dwarapudi village and Adapa Subbarao (70) of Mandapeta were killed when lightning struck them while they were returning from their work in evening, said Circle Inspector of police, Ramachandrapuram, G Pulla Rao.
Comments Off on Independence Day India August 15
Independence Day India August 15, Independence Day is celebrated on 15 August and it is declared as a National Holiday in India. 69 years ago, India attained Independence from the British Empire by following nonviolent and civil disobedience movement. This was further led by Indian National Congress. And sadly, this coincided with the partition of India in which the Indian Empire was bifurcated into religious majorities – India and Pakistan. The partition of country led to lot of sacrifices and hard struggle of our freedom fighters.
People around the country celebrate the day of freedom which lot of zeal and enthusiasm. There are various flag-hoisting ceremonies, cultural programs, parades and also remember our great heroes who lost their lives so that their future generation could stay in peace. On the 69th Independence Day, we have listed out several messages which one can send across to his friends and relatives. Lets celebrate this day by
commemorating to all those great people who sacrificed their lives in making India an Independent country. Happy Independence Day to all out there!
Comments Off on India: Former President APJ Abdul Kalam Dies at 83
India: Former President APJ Abdul Kalam Dies at 83, Avul Pakir Jainulabdeen Abdul Kalam, one of India's most renowned rocket scientists who served as the nation's 11th president, died of cardiac arrest on Monday at the age of 83.
Kalam was hospitalized after collapsing during a lecture in the northeastern city of Shillong, local media station NDTV reports. He held longstanding leadership positions for India's defense and space programs, and was elected president with the ruling Bharatiya Janata Party in July of 2002.
Tributes poured in from Indian luminaries on social media, including Prime Minister Narendra Modi and world-renowned cricket player Sachin Tendulkar:
India mourns the loss of a great scientist, a wonderful President & above all an inspiring individual. RIP Dr. APJ Abdul Kalam.
— Narendra Modi (@narendramodi) July 27, 2015
Former President of India, a renowned scientist, an inspiration to all, a terrific human being…RIP Dr. Abdul Kalam (2/2)
— sachin tendulkar (@sachin_rt) July 27, 2015
Kalam told TIME in a 1998 interview that he developed an early fascination with flight while growing up on the south Indian isle of Rameshwaram. "Then there were a lot of birds on the island," he said, "and I used to watch their beautiful flight paths. That got me interested in aeronautics."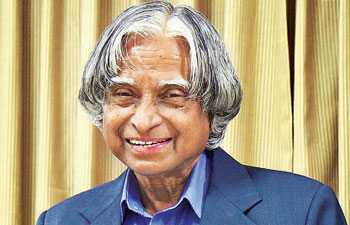 Comments Off on Miss India Detained At Airport
Miss India Detained At Airport, Miss India Earth 2011 was held Hasleen Kaur at Chhatrapati Shivaji International Airport for allegedly carrying scholarships and the cosmetics brand is worth 190,000 rupees without declaring?
190 000 rupees converted into USD is only $ 3620.77.
She says there is no truth to this report.
Despite a report that lists the details above and cites a customs official, she said she was not detained at all.
She denied reports that she was detained at Mumbai Chhatrapati Shivaji International Airport on Wednesday as he returned from Thailand.
She said:
"I want to clarify that Article circulating in the media is baseless and a rumor. I landed in this country, on Friday night and I landed in Delhi, Mumbai not. Second, I came from Manila, not in Thailand, "she says online on Saturday morning.
Comments Off on RA.ONE (2011) Shah Rukh Khan
RA.ONE (2011) Shah Rukh Khan, A superhero of Bollywood was related to an amalgam of everything from the world of super beings – those funny men in suits who fly, swing and bound by the U.S. movie screens to define the severity of Chinese warriors, Hong Kong martial artists and video game fireworks. So ladies and gentlemen, especially boys and girls, Shah Rukh Khan gives G. One, the father of the hero RA. ONE sci-fi film, boasting the largest budget in the history of Indian cinema and deployment of the weekend of Diwali, the biggest holiday of India, known in the West as the Festival of Lights.
The film, directed by Anubhav Sinha, is gloriously silly, with waterfalls, animation and CG numbers explode across the music but his heart is beating in an ordinary story of a family and especially a father and son who not understand each other. Oscar Hammerstein II said something to the effect that you must believe in whiskers on kittens and warm woolen mittens to get away with such banalities write a corny lyrical and so Shah – SRK as he is known for billions of fans – really believes in family values?? And the power of cinema.
You do not need to be passionate about Bollywood RA.ONE to embrace, but it sure would help. The "point" numbers, and cultural references come fast and furious with little concession to Western audiences unfamiliar with South Asian cinema. But – sign of the times – the middle of the video game and computer technology that back up the fantasy will score big with young people across the globe. And stunts and FX work – the final credit crawl over 10 minutes – move the Indian cinema to a new level of technological expertise.
It seems more cost $ 25 million, the film was originally scheduled to deploy in June however, and the release was postponed because of Diwali extensive post-production and 3D conversion. The print under review here is a 2D version – which is what will be shown in most cinemas in the world – that's all that was available in Los Angeles before the appearance of SRK in the city for a presentation of following the first gala in London and Toronto nights in a row.
The film begins with a rush in a dream world in which a superhero (Khan) races to the rescue of a young girl held captive by an evil (with Bollywood Priyanka Chopra and Sanjay Dutt with the crowd-pleasing cameos). This is a dream of a young school, Prateek (Armaan Verma), whose own father was a dull – at least in his eyes – computer geek who designs video games for a tycoon game in London.
Khan, wearing a curly wig and do a very bad accent off with South Indian food and stereotyped mannerisms sometimes slips in the Tamil language, plays Shekhar Subramanium, who will never be a hero to his son. Even Michael Jackson's Bad-era identity theft fails to impress and nothing Shekhar adoring wife Sonia Punjabi (Kareena Kapoor, herself a big star) is going to shake the belief Prateek is it needs a new daddy.
In desperation, the nerdy dad to the request of his son – to create a video game villain "who earns only" a complete badass cannot be defeated by any player. A team Shekhar design or random access Ra.One calls this player. The superhero who will try to defeat this super villain, with little success ratings, is appointed or G. One Good One and is shaped in the image of its creator, Shekhar.
(The reason flies, but Ra.One is a game unleashed on Raavan, the demon king in Hindu mythology, and G. A friend of Jeevan Hindi word or life.)
In a sequence complex and too long, which owes much to Universal films of the 30s era of Frankenstein, the computer lab that produces this game works like the villain Amok becomes sensitive and escapes the world of video to wander among men and destroy them at will. It not only kills colleague Shekhar Akaash Chinese (Hong Kong-born martial artist Tom Wu), but Shekhar confronts and kills himself.
This is the turning point of the film emotionally. Shekhar sudden widow and son now faces what they are missing their deceased husband and father, but also facing its virtual replacement. For the son and the IT team Shekhar realize the only way of fighting is Ra.One freeing of G. A game as well. While self-designed Shekhar, warrior lookalike – Khan least bad wig – moves in the real world to protect his family, subject Ra.One, and find the latest cover of the wicked, of Akaash to any number of false identities. (Arjun Rampal, a well-known Bollywood actor mainly plays Ra.One.)
Main sequences include a demolition-derby continued through downtown London in the streets and fight a lot of parking at the airport a runaway train in Mumbai that the main causes of destruction of GC Victoria Terminus and a final confrontation between the two warriors in a virtual world that is moving more and more on a lot of video games. Appropriately, Prateek team with his father's alter ego in this duel.
Musical numbers are nothing you would expect in Terminator or Matrix movies – both cited by generously – but are mandatory in a Bollywood film. But here, they actually meet for story and characters, even at a poignant moment to express the pain of a wife and son on the father's death.
The action pushes the emotions one would expect from a movie based on a fictional video game is set to become a true. The child has the most realistic performance and conduct. Khan in his two roles is really sweet, so on top of each. Kapoor is beautiful and mesmerizing that love and grieving woman during Rampal makes a wonderful villain.
During the race the credit, the film makes a point of showing an EPK backstage stunts and effects, driving home double points. The first is that SRK has, as announced, his own stunts. And two that India can compete in the big leagues waterfalls and FX. SRK, whose company Red Chillies Entertainment is the film with Eros International, has paid a lot of money in creating their own special effects house and Mumbai RA.ONE is nothing if not a calling card for the world of cinema.
Then gently used RA.ONE two masters – family values?? And good instincts capitalists. And as is tradition at Diwali, the effigy of Raavan gets burned good triumphs over evil.
Opening: October 26 (Eros International)
Production companies: International and Eros Entertainment Red Chilis have a production Winford
Cast: Shah Rukh Khan, Kareena Kapoor, Arjun Rampal, Armaan Verma, Shahana Goswami, Tom Wu, Satish Shah
Director: Anubhav Sinha
Writers: David Benullo, Kanika Dhillon, Niranjan Iyengar, and Mushtaq Sheikh
Story by: Anubhav Sinha
Producer: Gauari Khan
Executive producers: Sand Anil, Rajan Vanmali, Swapna David, and Prashant Shah
Director of Photography: Nicola Pecorini
Production designers: Sabu Cyril, Marcus Wookey
Music: Vishal Shekhar &
Lead visual effects supervisor: Haresh Hingorani
Costume designers: Manish Malhotra, Anaite Shroff, Naresh Rohira, and Robert Lever
Editor: Martin Walsh, Sanjay Sharma
No rating, 156 minutes
Comments Off on Manmohan Singh Says Resolving
Manmohan Singh Says Resolving, Indian Prime Minister Manmohan Singh has refused to disclose a possible timetable for the line of the State of Telangana, saying that resolving the crisis would "take some time." He said this while interacting with mediapersons on Wednesday a flight back to India after attending the India-Brazil South Africa (IBSA) summit in Pretoria, South Africa.
Recognizing that there were difficulties in formulating solutions to the problem of long standing, Dr. Singh said the government was taking all possible measures to quell the row.
"There are difficulties to reach a decision quickly. There is a long history of Telangana movement, which is not a new movement. He has been there since the mid-fifties and given the complications involved in the regulation it will take some time and that is why we have been engaged in discussions of broad-based dialogue with all stakeholders and it is our hope that that will emerge on a solution that is a win-win situation for all parties concerned "said Singh.
Pro-Telangana activists have intensified their efforts to demand four-decade-old of a separate state, what is sought to be carved in less economically developed parts of Andhra Pradesh.
Dr. Singh has also categorically denied reports suggesting he wants to reduce the right to information ambitious, who helped expose a series of multi-billion dollar scams.
"I never said that there should be no dilution (of the right to information). I think there are certain ways that things can be done. All I said is we must consider how to achieve fully the purposes for which RTI has been implemented. I never said that we would change the RTI, "he said.
Singh also dismissed speculation of a possible flaw in the United Progressive Alliance (UPA) in the wake of fraud and other politically controversial issues, adding that there was consistency between the coalition allies.
"You have my assurance that, despite different perspectives that the various members of our coalition can have the management of the cabinet of the UPA was never a difficult task. Our government functions with the consistency it needs to fulfill its mandate from the people, "he said.