Caitlyn Jenner's hot boots
Caitlyn Jenner's hot boots, Caitlyn Jenner was photographed on one of her first public outings following her Vanity Fair debut on Tuesday.
The former Olympian was in Hollywood filming scenes for her upcoming E! docuseries, I Am Cait.
Wearing skinny jeans and knee-high boots, the star sheltered herself from the rain under an umbrella. Jenner, who was sporting a bright red manicure, stopped by to visit the Los Angeles LGBT Center's Youth Center.
I Am Cait, which premieres on July 26, is wholly focused on Jenner post-transition from male to female.
Jenner, 65, recently returned from a road trip with fellow transgender female friends up to northern California. One especially poignant stop came in San Francisco, where Jenner spent time at the Human Rights Campaign, America's largest civil rights organization working to achieve lesbian, gay, bisexual and transgender equality. "Learned so much this week ," Jenner Tweeted on June 5, calling her time at HRC "Unbelievably moving".
Now Jenner is on a mission to help others in the LGBT community find empowerment and help support a variety of populations who struggle with discrimination.
"So many people go through life and they've never had to deal with their own issues – no matter what those issues are," says Jenner in a sneak peek at an episode of I Am Cait. "Ours happen to be about gender identity, but how many people go through life and waste an entire life because they never deal with themselves? To be who they are?"
A Keeping Up with the Kardashians production source told PEOPLE that Jenner is also enjoying some of the small liberties that have come with her public transition.
"The freedom to wear female clothes, to go for a coffee again and not have to hide," the source said. "Just simple things that most people never think twice about."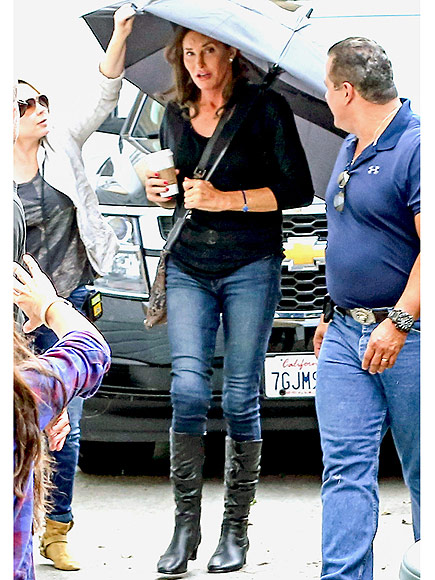 _________________________________________
Please feel free to send if you have any questions regarding this post , you can contact on