Buy Princess Di's dress: Princess Diana Versace Gown
Buy Princess Di's dress: Princess Diana Versace Gown, Princess Kate may currently hold the title for the world's most stylish royal, but her late mother-in-law's fashion legacy continues to live on.
On June 27, a few days shy of what would have been Princess Diana's 54th birthday, the royal's famous Atelier Versace gown, which she wore for a 1991 photo shoot with photographer Patrick Demarchelier, is going up for auction. (The image from the shoot was later featured on a 1997 cover of Harper's Bazaar after the Princess's untimely death.)
According to auction's website, the figure-hugging silk gown is embellished with gold-tone studs and pyramids and features faceted glass in dazzling shades of blue and white. It's reportedly the first gown Gianni Versace (Donatella's brother and founder of the label) designed for Diana.
The auction is open to the public, but you'll need a pretty big piggy bank to go after this piece of royal history. Bidding starts at $30,000 and the estimated price of the gown tops out around $80,000.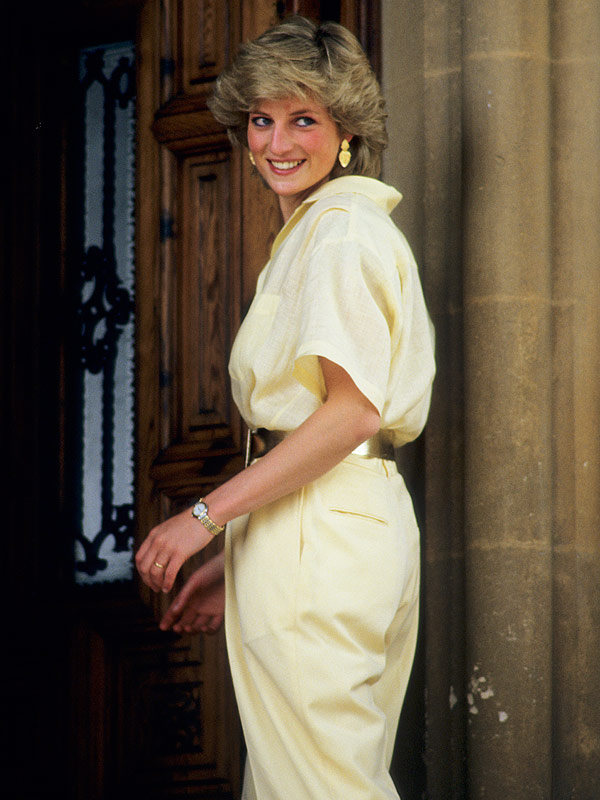 _________________________________________
Please feel free to send if you have any questions regarding this post , you can contact on