Bristol Palin's Baby Bump
Published: September 3, 2015
Bristol Palin's Baby Bump, With just three months to go till she gives birth to her second child, Bristol Palin shared a pic of her growing baby bump on Tuesday.
"Start of my sixth month, feeling like a tannnkk already! Eek," the 24-year-old captioned the photo on Instagram.
Sarah Palin's daughter revealed in June that she was pregnant, a month after canceling her wedding to former U.S. Marine Dakota Meyer.
"I've been trying my hardest to keep my chin up on this one, she wrote in a blog post on the religious site Patheos.
"I know this has been, and will be, a huge disappointment to my family, to my close friends, and to many of you," she continued. "But please respect [my 6-year-old son] Tripp's and my privacy during this time. I do not want any lectures and I do not want any sympathy."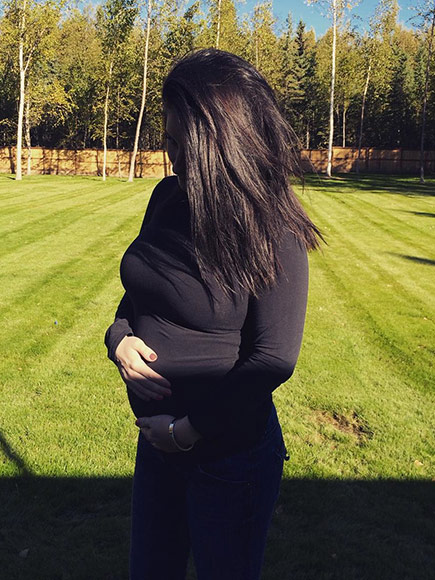 _________________________________________
Please feel free to send if you have any questions regarding this post , you can contact on