Bouncy house disaster: Bouncehouse Hurt
Bouncy house disaster: Bouncehouse Hurt, A waterspout uprooted an inflatable bounce house with three children inside it on a South Florida beach Monday, but the youngsters were tossed to the sand before it flew above palm trees and over four lanes of traffic, police said.
All three children were quickly thrown to the beach while another nearby bounce house, which was unoccupied, also took flight over the state road, authorities said. Both inflatables crashed won in a parking lot.
The children were injured, but alert and conscious when they were taken to a hospital, Fort Lauderdale Police spokesman Keven Dupree said.
A police statement later Monday evening said two of the children were treated for minor fractures and released while a third was in stable condition and held overnight for observation at Broward Health Medical Center.
Their identities weren't released and police said no vehicles or pedestrians were hit by the bounce houses.
Video on local television stations showed the waterspout — a whirling column of air and water mist — moving from the ocean onto the sand of Fort Lauderdale beach, tossing a canopy and rolling one of the bounce houses before lifting it into the air.
The house flew above the tree line, but the children fell out when it first flipped over the beach, Dupree said. "They were immediately dropped out of the bounce house onto the sand," he said.
Both bounce houses had been secured to a basketball court as part of a city-sponsored family activity zone set up for a Memorial Day holiday event. The waterspout snapped a concrete pole holding a basketball hoop.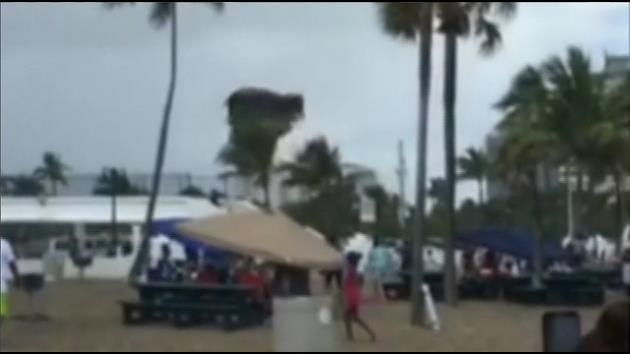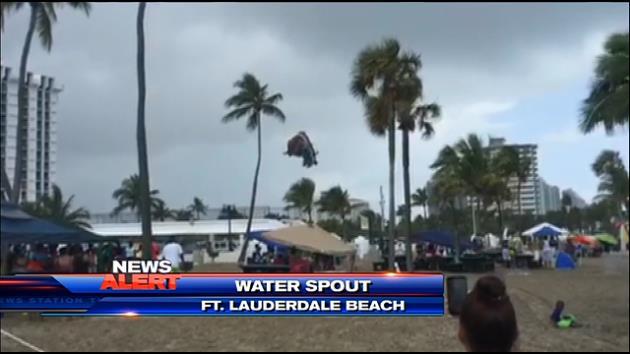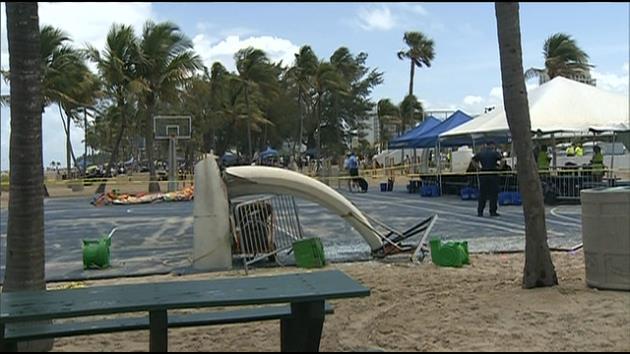 _________________________________________
Please feel free to send if you have any questions regarding this post , you can contact on