Bobbi Kristina Brown Dies Aged 22
Bobbi Kristina Brown Dies Aged 22, Celebrities sent their condolences to the family of Bobbi Kristina Brown, which is dealing with its second tragedy in recent years. Her mother, songstress Whitney Houston, died in 2012.
Brown died Sunday at the age of 22. She had been in a coma for about six months after being found face-down and unresponsive in a bathtub in January.
She died "surrounded by her family. She is finally at peace in the arms of God," Kristen Foster, a representative for the Houston family said Sunday.
Legacy Recordings, which released the posthumous album Whitney Houston Live: Her Greatest Performances, shared the family's statement online.
Rest in Heaven Bobbi Kristina Brown. Official statement from the Whitney Houston Estate: pic.twitter.com/0iDBOwxziL
– @SonyLegacyRecs
"As Bobbi Kristina Brown would say: "The wind is behind me and the sun is in my face."" – Whitney Houston Estate pic.twitter.com/uu52tRufyf
– @SonyLegacyRecs
Singers expressed their condolences as well.
Missy Elliott sent her prayers to Brown's family.
My heart is truly heavy 😢 May u rest in peace with your mommy #BobbiKristina sending prayers 2 the Brown/Houston family🙏🏾
– @MissyElliott
Puff Daddy tweeted a video, showing Brown as a young girl with her family. Houston's song I Will Always Love You played in the background.
Rest in peace #BobbiKristina 🙏🏾 pic.twitter.com/QLMk2paF9S
– @iamdiddy
Salt-N-Pepa, an American hip hop trio, sent their blessings to her family.
Rest in Paradise #BobbiKristina 🙏 May God bless her, @KingBobbyBrown and their family. #RIPBobbiKristina
– @TheSaltNPepa
Singer Monica Brown posted an Instagram picture, showing her with Bobbi Brown.
"You kept telling me life wasn't the same without Mommy," she wrote in the caption. "In all this pain and every tear I shed I find a small bit of peace knowing that [you're] with her again."
Houston, who was 48 years old when she died, was discovered in a hotel room the day before the 2012 Grammy Awards. Paramedics were unable to revive her.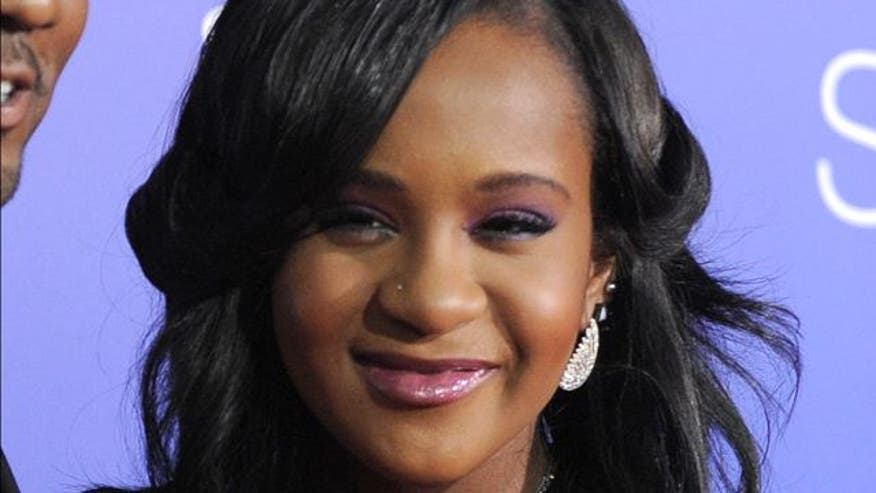 _________________________________________
Please feel free to send if you have any questions regarding this post , you can contact on