'Bachelor' stars wed: Bachelor In Paradise Wedding
Published: August 3, 2015
'Bachelor' stars wed: Bachelor In Paradise Wedding, Happily for Marcus Grodd and Lacy Faddoul, what happens in Paradise doesn't always stay in Paradise. On June 4, the Coast Guard trainee and the elderly care facility owner got married on the set of Bachelor in Paradise just one year after they met – and got engaged – on the show.
"Marcus and I met on Bachelor in Paradise; that's where our solid foundation started," Faddoul tells PEOPLE exclusively. "We thought, 'Why not start the next chapter of our lives there as well?' "
The wedding, which aired on the show's season premiere Sunday, took place at Playa Escondida in Sayulita, Mexico, as close family and the cast of the current season looked on.
The bride, wearing a "beachy" custom Mac Duggal gown, was escorted down the aisle by her father, Chris. Bachelor host Chris Harrison officiated the ceremony, ("He is a man known for love, so who better to do that?" Faddoul says) during which Grodd and Faddoul, both 26, tearily recited vows they'd written themselves.
"Marcus and I spent a lot of time thinking about what we wanted to say," Faddoul says. "They are all very personal, so when he started saying them, I was bawling!"
Following the ceremony, the newlyweds joined family members at a nearby hotel for a "romantic and intimate" reception, complete with a five-course dinner and vanilla strawberry wedding cake.
Faddoul, who wore a custom Mac Duggal wedding gown, was escorted down the sandy aisle by her father, Chris.
Rick Rowell / ABC
Post-wedding, the brand-new Mr. and Mrs. Grodd headed for a romantic honeymoon in Punta Mita, Mexico, where they swam with dolphins, ziplined and basked in newlywed bliss.
"I love everything about Marcus," Faddoul says. "He is patient and kind, and he has such a soft heart."
As for expanding their family, the reality stars, who live in Newport Beach, California, are ready.
"I want twins!" Faddoul says. "Marcus wants three or four. We'll see."
And Faddoul hopes to pass on her love juju to the new Bachelor in Paradise cast.
"Our wedding gave all the new cast members hope that this franchise really does work if you have an open mind," she says. "If you're there for the right reasons and you have an open mind and an open heart, true love is definitely possible."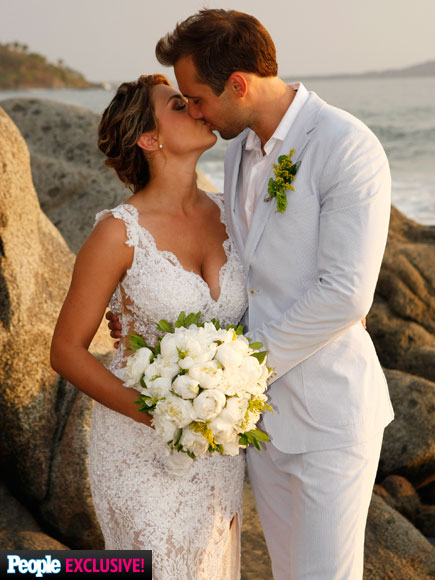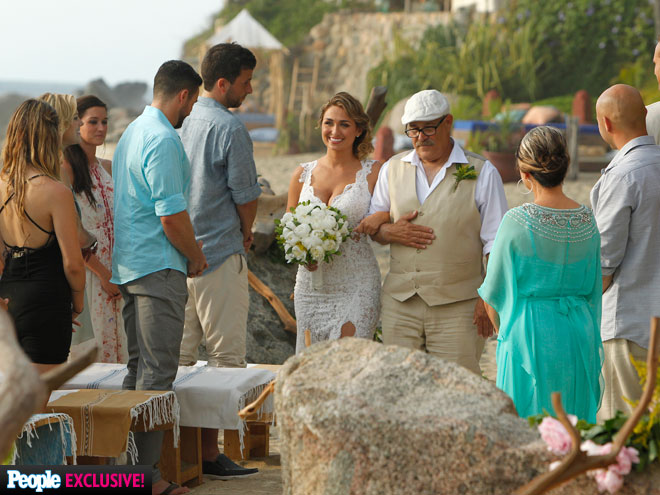 _________________________________________
Please feel free to send if you have any questions regarding this post , you can contact on