Avril Taylor end 'feud': Taylor Swift and Avril Lavigne
Published: August 31, 2015
Avril Taylor end 'feud': Taylor Swift and Avril Lavigne, This performance is anything but complicated! Taylor Swift, who has been entertaining her fans with surprise celebrity cameos throughout her 1989, invited Avril Lavigne to join her onstage at her show in San Diego, California, on Saturday. The duo performed Lavigne's hit song, "Complicated."
Lavigne, 30, who returned to the stage for the first time last month since revealing her battle with Lyme disease, took to Instagram after the performance to share her excitement.
"Such a Pleasure to perform "Complicated" tonight with @taylorswift on her #1989 world tour! She ROCKS!" the singer captioned a photo of her Swift.
Swift also took to social media to acknowledge Lavigne's performance.
"So incredible sharing the stage with @AvrilLavigne! 'Complicated' is such a brilliant pop song and I just love her," Swift Tweeted. She also shared a sweet shot of the two singers on Instagram.
The pair linked up after they both were involved in an odd – and completely overblown – bout of fan drama earlier in the week. Lavigne's fans were not happy when a post comparing Swift's interactions with fans with other stars' meet-and-greets (including the "Sk8er Boi" singer) made the rounds on Tumblr.
However, Lavigne quashed any rumblings of drama when she responded to a fan's concerned tweet about the post with peace-keeping words of wisdom.
"Comparison is judging and judging a person does not define who they are it defines who you are," she wrote. "We all Love our fans."
Comparison is judging and judging a person does not define who they are it defines who you are. We all Love our fans https://t.co/8kTwBhOtu6
– Avril Lavigne (@AvrilLavigne) August 24, 2015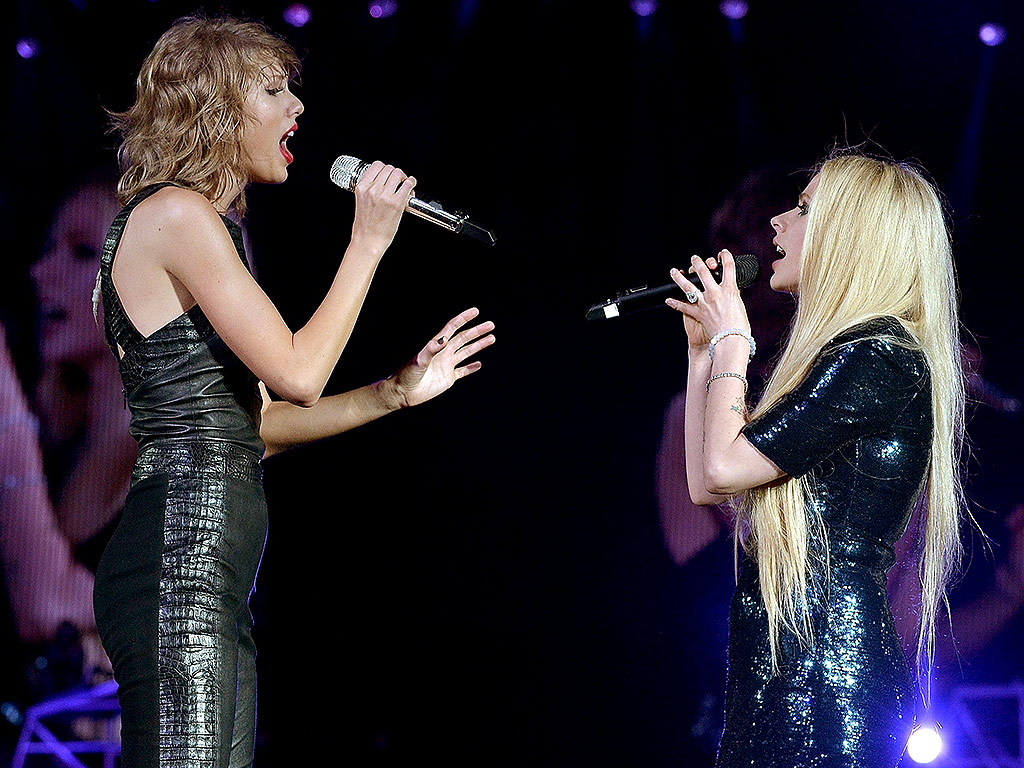 _________________________________________
Please feel free to send if you have any questions regarding this post , you can contact on