Ariel Winter On Surgery
Published: August 12, 2015
Ariel Winter On Surgery, Modern Family actress Ariel Winter was tired of the unwanted attention on her body. In a new interview with Glamour.com, the 17-year-old star, who is 5 ft., 1 in., opens up about her overwhelming (and sudden) breast development at age 15, and the emotional and physical pain that led to her breast reduction surgery on June 4, when she went from a size 32F cup to a 34D.
"It really did happen overnight," she says of her unexpected growth spurt. "I remember being in my sister's wedding and being so flat and thinking, 'I just wish I could grow boobs!' And then overnight I did. But then they kept growing and growing and growing, and it didn't seem like they were going to stop."
Not only did Winter have to deal with the drastic changes happening to her own body (and the awkwardness of puberty in general), but she had to do it in the public eye while starring in one of the most popular sitcoms on television – and walking red carpets.
"I was 15 years old with [size] F [breasts]," Winter says. "How do you navigate that?"
Winter was particularly bothered by how the media focused on her busty figure, rather than her work.
"It made me feel really uncomfortable, because as women in the industry, we are totally oversexualized and treated like objects. Every article that has to do with me on a red carpet had to do with 'Ariel Winter's Crazy Cleavage!' or 'Ariel Winter Shows Huge Boobs at an Event!' That's all people would recognize me by – not, 'Oh, she does great work on Modern Family.'"
The fascination with her body also made Winter the subject of online bullying. 'We live in a day and age where everything you do is ridiculed. The Internet bullies are awful. I could post a photo where I feel good, and 500 people will comment about how fat I am and that I am disgusting,' she told Glamour.
No matter how confident she looked on red carpets, Winter says, "on the inside, I wasn't feeling so happy."
The actress describes the turning point that made her want to get the surgery – she went to a store and couldn't find a bathing suit that would fit her shape. "I really felt bad about myself. I didn't feel happy," she said of the incident. "I just keep saying, 'What am I going to wear? There's nothing for me to wear at the beach, at the pool.'"
On June 4, Winter finally put the constant body struggle behind her by getting a breast reduction, after telling a few close friends and family members.
"I didn't want to not tell anybody and then have another million stories [say], 'What happened to Ariel? She looks so different.' And I also think there's some good that can come from [telling] my story. It's something that I did to better my life and better my health, and I think that can benefit a lot of young girls. I have felt happier with myself than I ever have."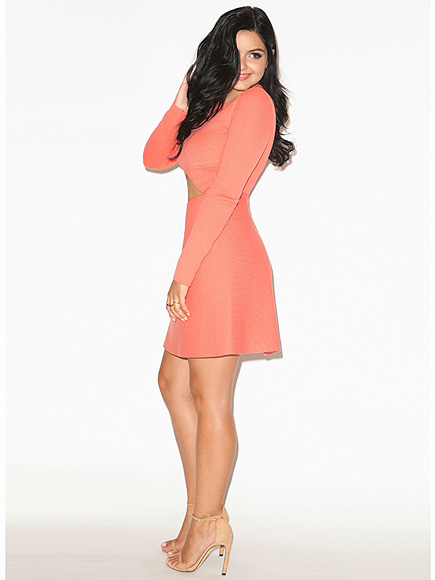 _________________________________________
Please feel free to send if you have any questions regarding this post , you can contact on