Amy Schumer's 'heartbreak'
Published: August 4, 2015
Amy Schumer's 'heartbreak', Amy Schumer has once again spoken out about the shocking shooting that took place during a screening of her movie Trainwreck in Lafayette, Louisina on July 23.
According to The Wrap Schumer was appearing as a guest on The Daily Show when she was asked about the incident – that left three dead and nine injured – by host Jon Stewart on Monday night.
Stewart said: "That must have rocked you to your core," with Schumer responding: " "What a bummer, I was legit heartbroken. To get that call, I'd had a lot of missed calls so I assumed there was a sex tape out of me or something. I was preparing for that, then to hear that news, it broke my heart."
Earlier in the day, Schumer kept her promise about taking action following the shooting, by teaming up with New York Sen. Chuck Schumer to push for tighter gun control.
The senator, who is also Schumer's cousin, unveiled a three-part plan at a press conference with the actress on Monday, that will make it more difficult for violent criminals and the mentally ill to obtain guns.
Talking about the initiative, she added to Stewart: "The fact that this happened – you want to act. I wanted to go down there and do whatever I could, this was in the works. I am so happy he invited me to be a part of it," she said.
The gunman was identified as 59-year-old white male John Russell Houser, who was described as "a drifter".
Along with Houser – who took his own life – Mayci Breaux, 21, of Franklin, Louisiana, died at the theater, and Jillian Johnson, 33, of Lafayette, later died at the hospital.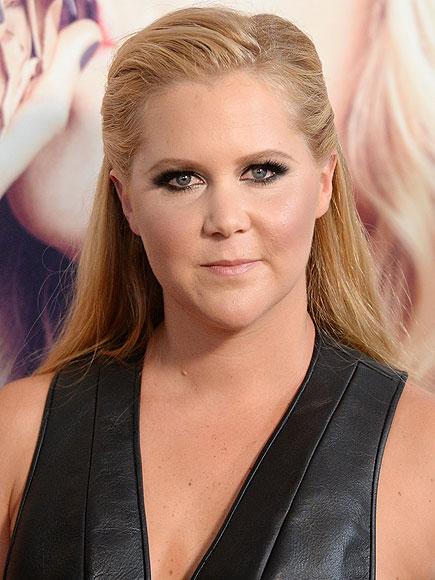 _________________________________________
Please feel free to send if you have any questions regarding this post , you can contact on