2,000-Year-Old Podium Found
Published: September 2, 2015
2,000-Year-Old Podium Found, A pyramid-shaped flight of stairs leading to a podium which was built 2,000 years ago, was recently discovered in Jerusalem's City of David close to where the Second Temple was built.
The discovery was made by an archaeological team which was excavating an ancient roadway which ran between the Siloam Pool and the Temple Mount.
The Pool of Siloam is mentioned several times in the Old Testament. It also features in the Gospel of John as the location to which Jesus sent a blind man to be healed.
The dig was led by archaeologists Nahshon Szanton and Dr. Joe Uziel, who released a statement explaining how rare such a find is.
"The structure exposed is unique," they said. "To date, such a structure has yet to be found along the stepped street in the numerous excavations that have taken place in Jerusalem, and to the best of our knowledge, outside of it."
The precise purpose of the staircase "remains a mystery."
"We believe the structure was a kind of monumental podium that attracted the public's attention when walking on the city's main street. It would be very interesting to know what was said there 2,000 years ago. Were messages announced here on behalf of the government? Perhaps news or gossip, or admonitions and street preaching? Unfortunately we do not know."
Numerous artifacts were found at the foot of the staircase, including whole pottery vessels, stone vessels and glassware.
The structure was found at the side of a road which had previously been excavated. The road, built in fourth decade of the Common Era, was discovered buried underneath ruins containing artifacts from the time of the Great Revolt against the Romans, which led to the destruction of Jerusalem in 70 CE, Ynet reports.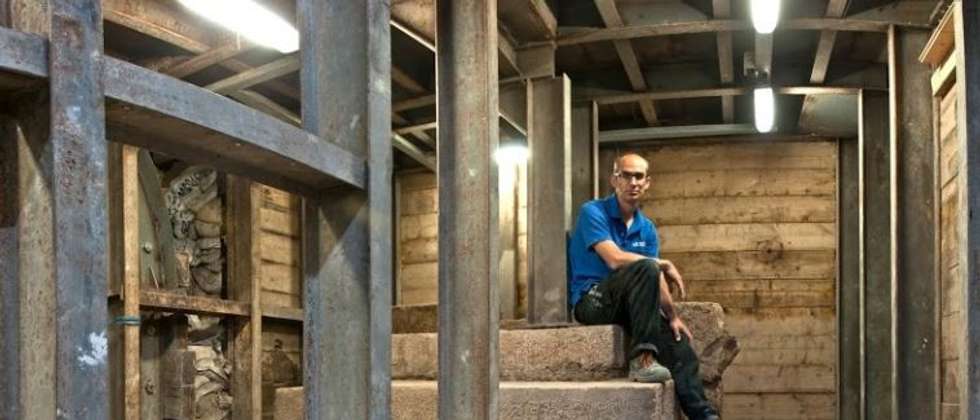 _________________________________________
Please feel free to send if you have any questions regarding this post , you can contact on