2 wedding guests charged: Waldorf Astoria Wedding Shooting
2 wedding guests charged: Waldorf Astoria Wedding Shooting, Two men arrested in the accidental wounding of a woman at a wedding at the Waldorf Astoria Hotel won't be charged until an investigation is complete because the man who discharged the gun has a permit to carry it, the Manhattan District Attorney's Office said Sunday.
"Prosecution of this case is deferred while the investigation continues into the circumstances surrounding the discharge of the firearm and its removal from the scene," a spokesman for the DA's office said.
Vladimir Gotlibovsky, 42, and Felix Gotlibovsky, 51, face charges including reckless endangerment and assault.
Vladimir Gotlibovsky, a guest at the wedding, was playing with a gun at about 7:20 p.m. Saturday when it accidentally fired, police said. He does have a permit to carry the weapon, the DA spokesman said.
The bullet grazed a woman's head. Others were injured by broken glass.
Police say Vladimir Gotlibovsky tampered with physical evidence after his gun discharged inside the famed hotel. They didn't elaborate.
Felix Gotlibovsky also faces charges including criminal possession of a weapon and tampering with physical evidence.
Two people were taken to Bellevue Hospital Center with minor injuries, FDNY officials said. Two others sustained minor injuries and were taken to Mount Sinai St. Luke's Roosevelt Hospital.
The hotel issued a statement on the incident saying "as the safety and security of our guests and team members are the hotel's top priorities, the Waldorf Astoria New York is cooperating fully with local authorities on this matter."
No one answered a phone listed for Vladimir Gotlibovsky. A woman hung up when contacted at a number for Felix Gotlibovsky. It wasn't immediately known how the two were related.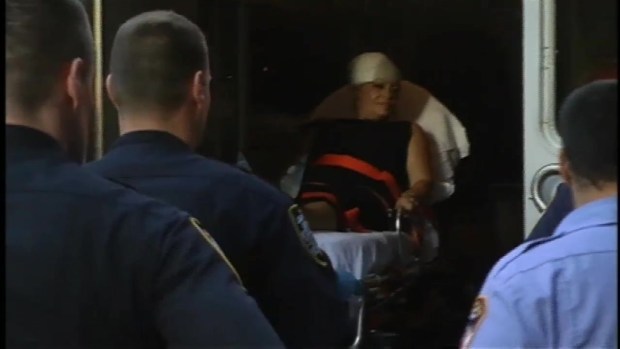 _________________________________________
Please feel free to send if you have any questions regarding this post , you can contact on